août 31, 2023
Industrie
Chimiver industry water-based lacquers for parquet ensure very high performance with a very low environmental impact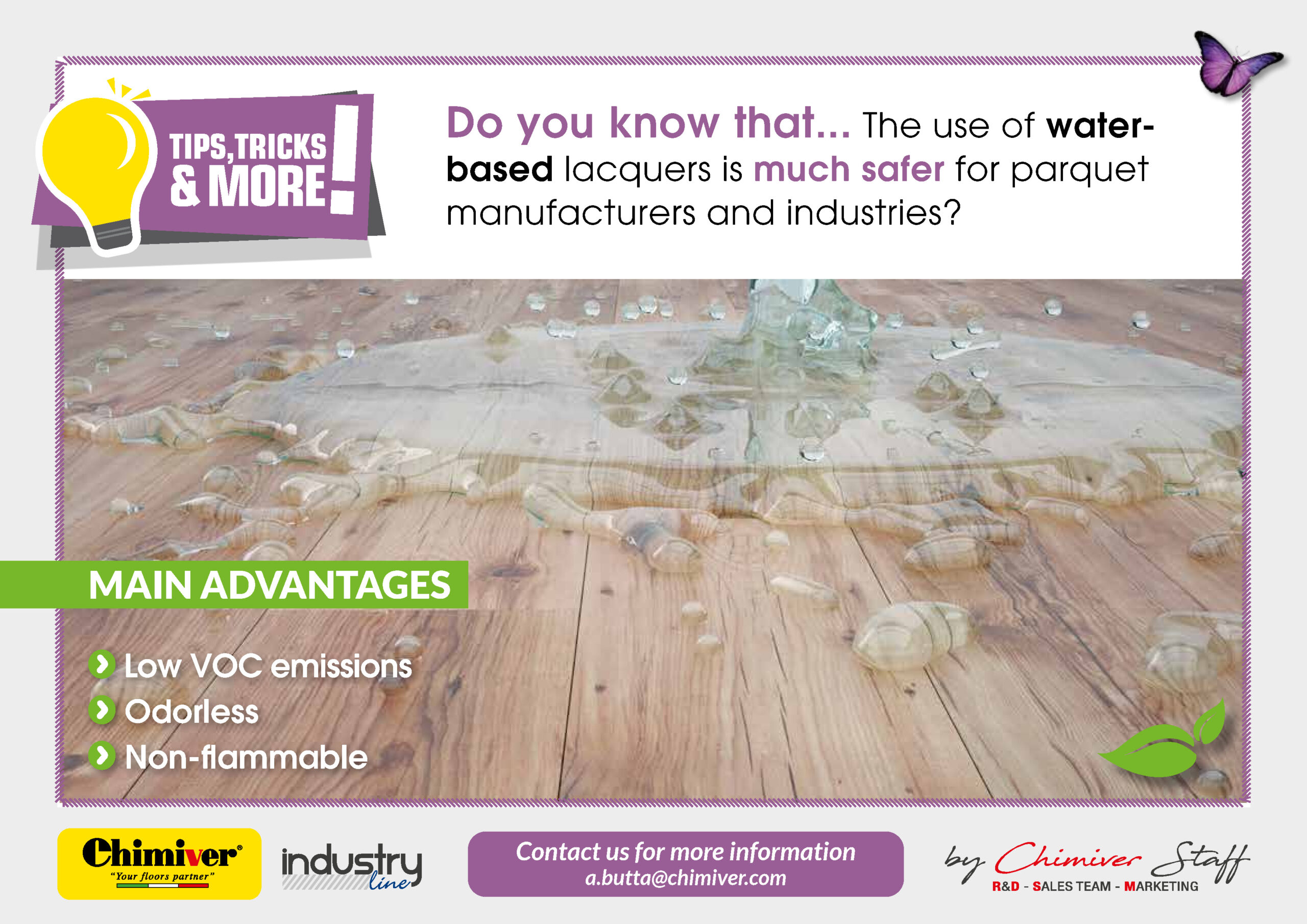 Do you know that… The use of water-based lacquer is safer for parquet manufacturers and industries?
Low VOC (Volatile Organic Compounds) emissions make water-based solutions a more sustainable and secure choice. Moreover, water-based products are odorless and non-flammable.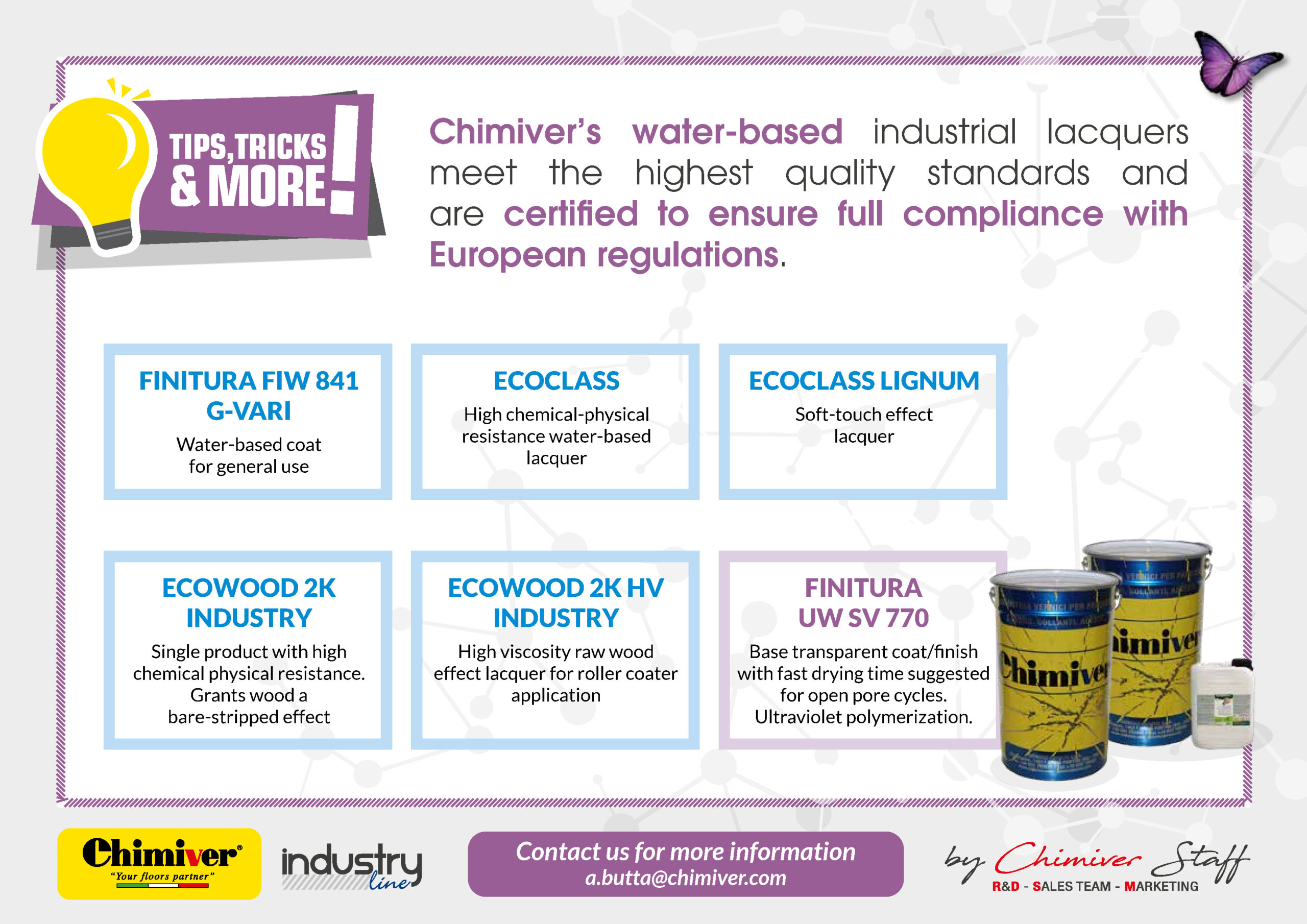 Chimiver's water-based industrial lacquers meet the highest quality standards and are certified to fully comply with European regulations. Discover the Chimiver range: versatile and top quality finishes applicable using spray systems, curtain coaters or roaller coaters to achieve any desired effect.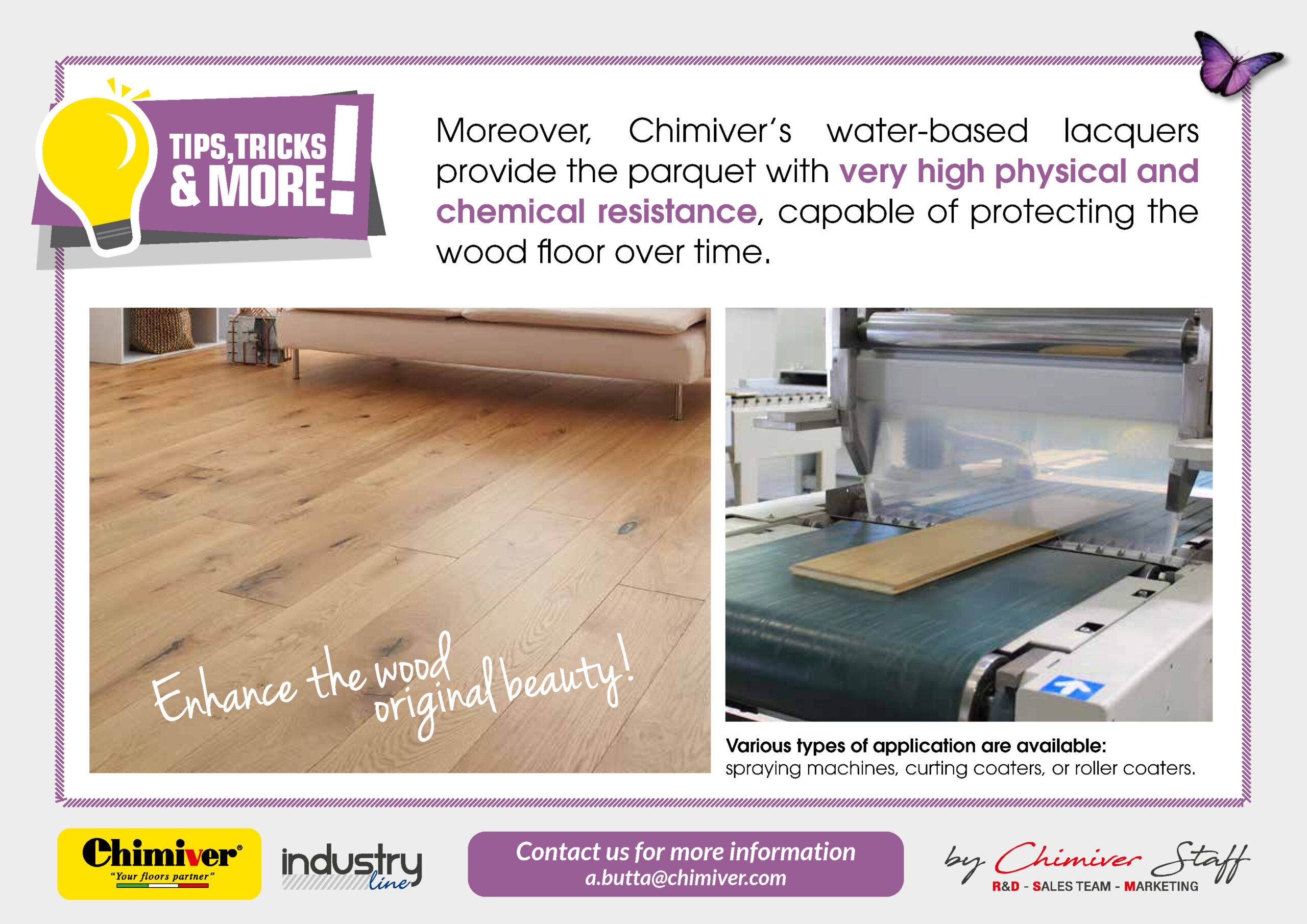 Water-based lacquers provide parquet flooring with high physical and chemical resistance, ensuring long-term protection.
Enhance the original beauty of wood with Chimiver solutions!
Want to learn more?
Our experts are at your disposal for in-depth information and to offer personalized tests. Ask us more at industry_dept@chimiver.com