mai 24, 2023
Industrie
OIL BEE: The Ultimate Hard Wax! The oil-wax mixture for wood, ideal also for industrial applications.
Oil Bee is the parquet oil that provides high chemical and physical resistance to floors and wooden surfaces.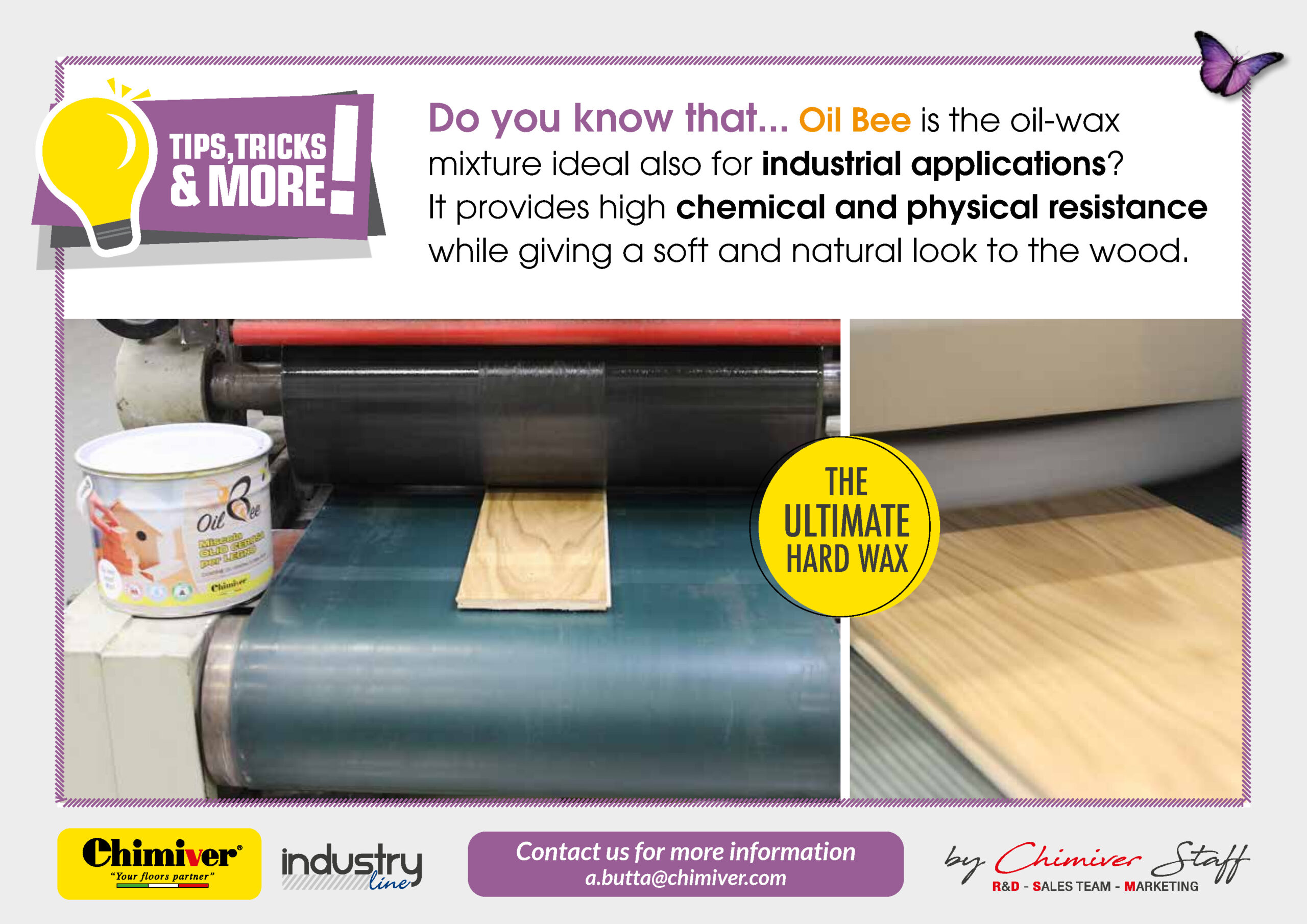 Its formulation, containing vegetable oils, synthetic oils, and European beeswax, giving wood a natural and uniform appearance and providing excellent characteristics such as:
Water resistancy,
Hardness and wear resistancy,
Softness to the touch.
Do you know that Oil Bee is the specially formulated parquet oil that ensures the best performances even for industrial applications?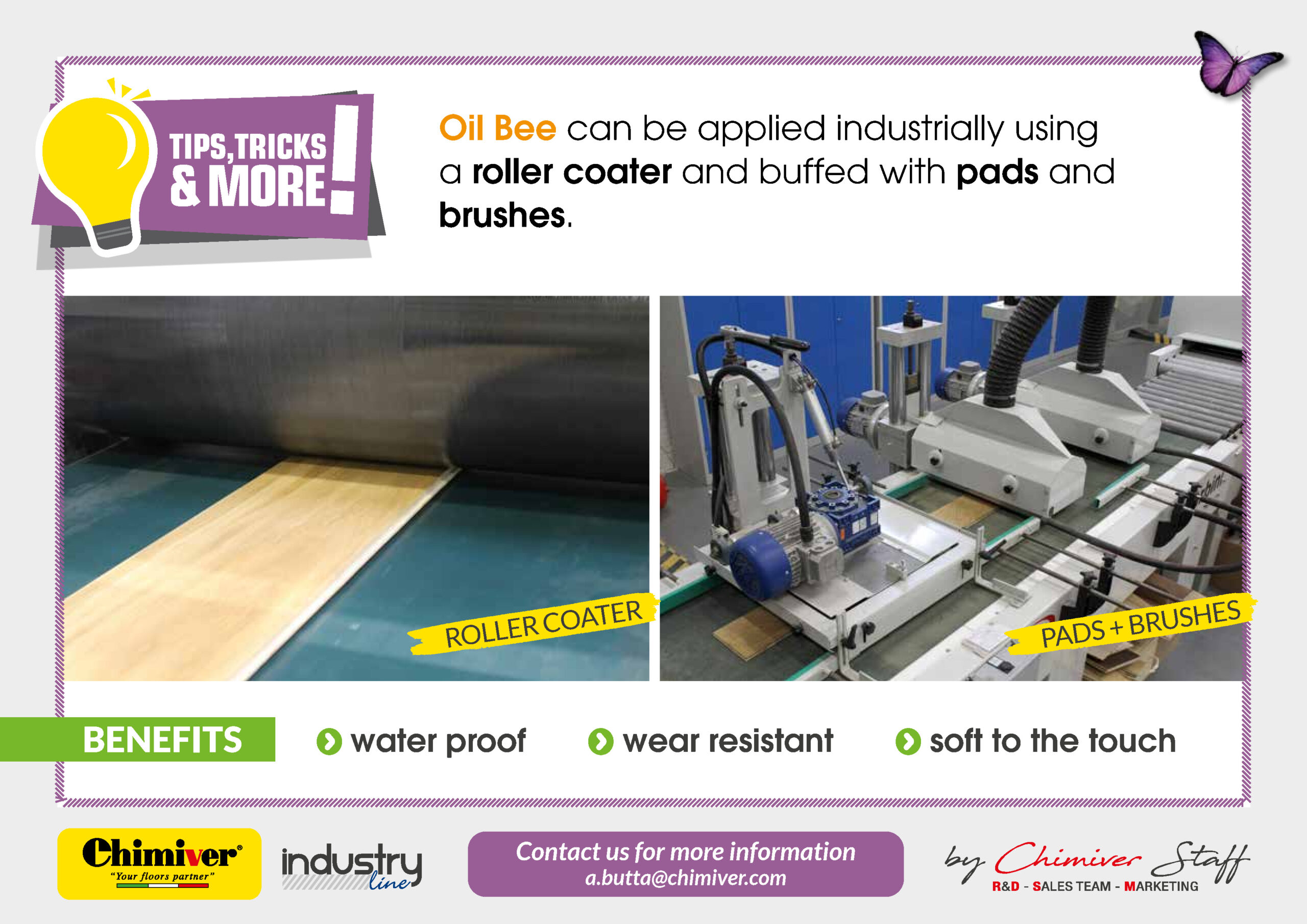 Oil Bee can be applied using a roller coater, and then wiped with the use of pads to even out and penetrate the product deeply. Excess oil is finally removed using brushes.
Oil Bee meets the following regulations, certifying its safety and quality:
EN 71-3: Contact with the hardened film is safe for people and animals. Suitable for toys.
DIN 53160: Resistance to saliva and sweat.e,
EN 13342: Resistance to chemical agents, detergents, and coffee.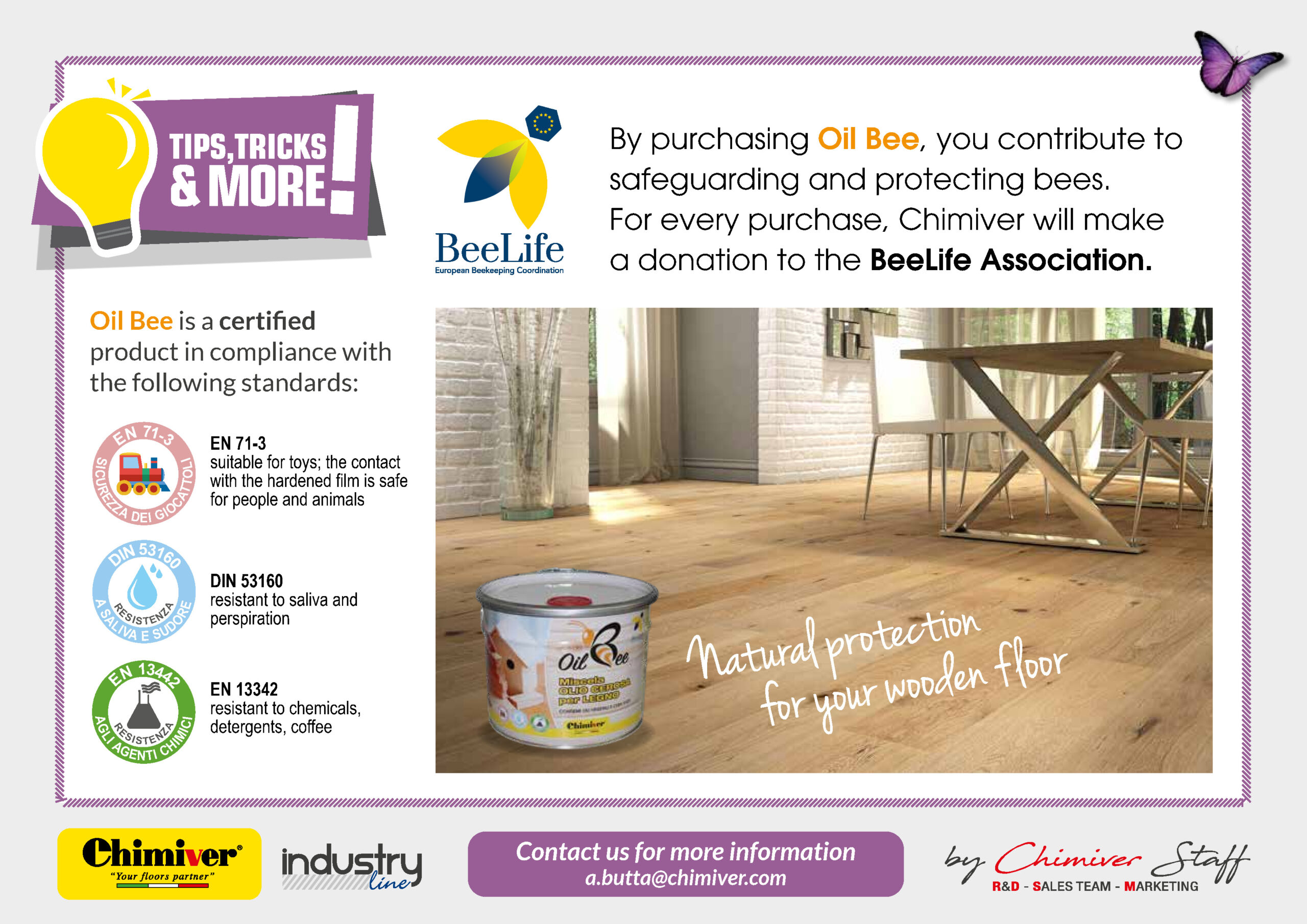 With every purchase, you also contribute to the protection of biodiversity and the preservation of our ecosystem. For each product sold, Chimiver will make a donation to Bee Life – European Beekeeping Coordination (watch the video) to protect bees and pollinators.
Stay updated and watch all our videos on the Chimiver youtube channel.
Would you like to know more? Our experts are at your disposal to answer any questions and find the best solution for all your needs, do not hesitate to contact us for advice.