janvier 18, 2023
Particuliers
Professionnels
OIL BEE: Chimiver's oil-wax blend ideal for parquet and wooden surfaces
Chimiver has formulated a new product, OIL BEE, OIL BEE, containing European beeswax and suitable for both professionals and Do It Yourself needs.
Sustainability, commitment and innovation in a single product!
Oil Bee is a highly resistant oil-wax blend for the treatment and maintenance of wooden floors and wooden surfaces.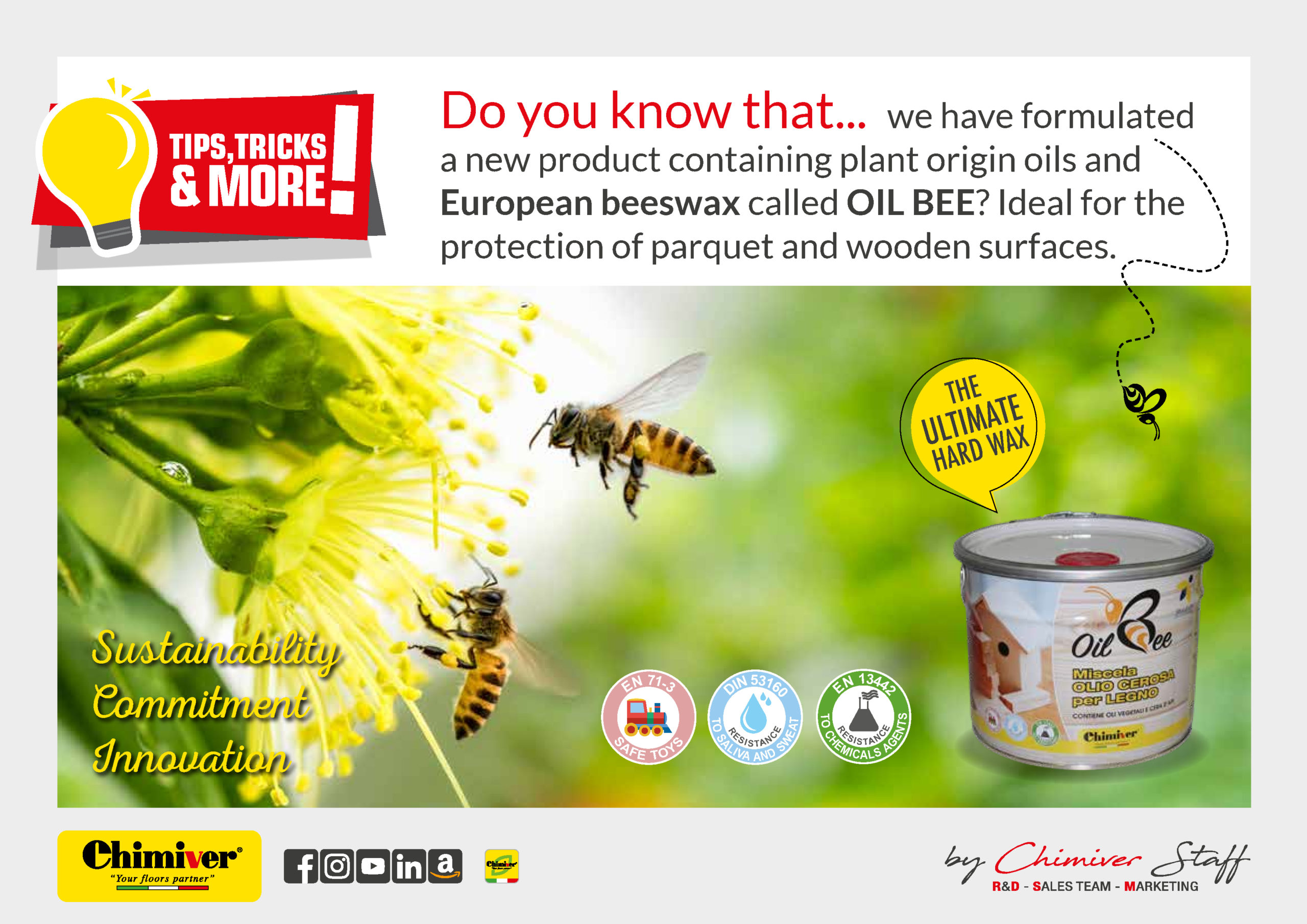 It is a product containing plant origin oils and European beeswax, which gives the wood a natural and uniform look providing excellent characteristics:
water repellency,
wear resistance,
softness to the touch.
Oil Bee, thanks to its high coverage and its excellent penetrating power, is recommended for all wooden artifacts and can be applied in different ways:
roller application,
single-disc machine application;
or even with a simple brush or rag.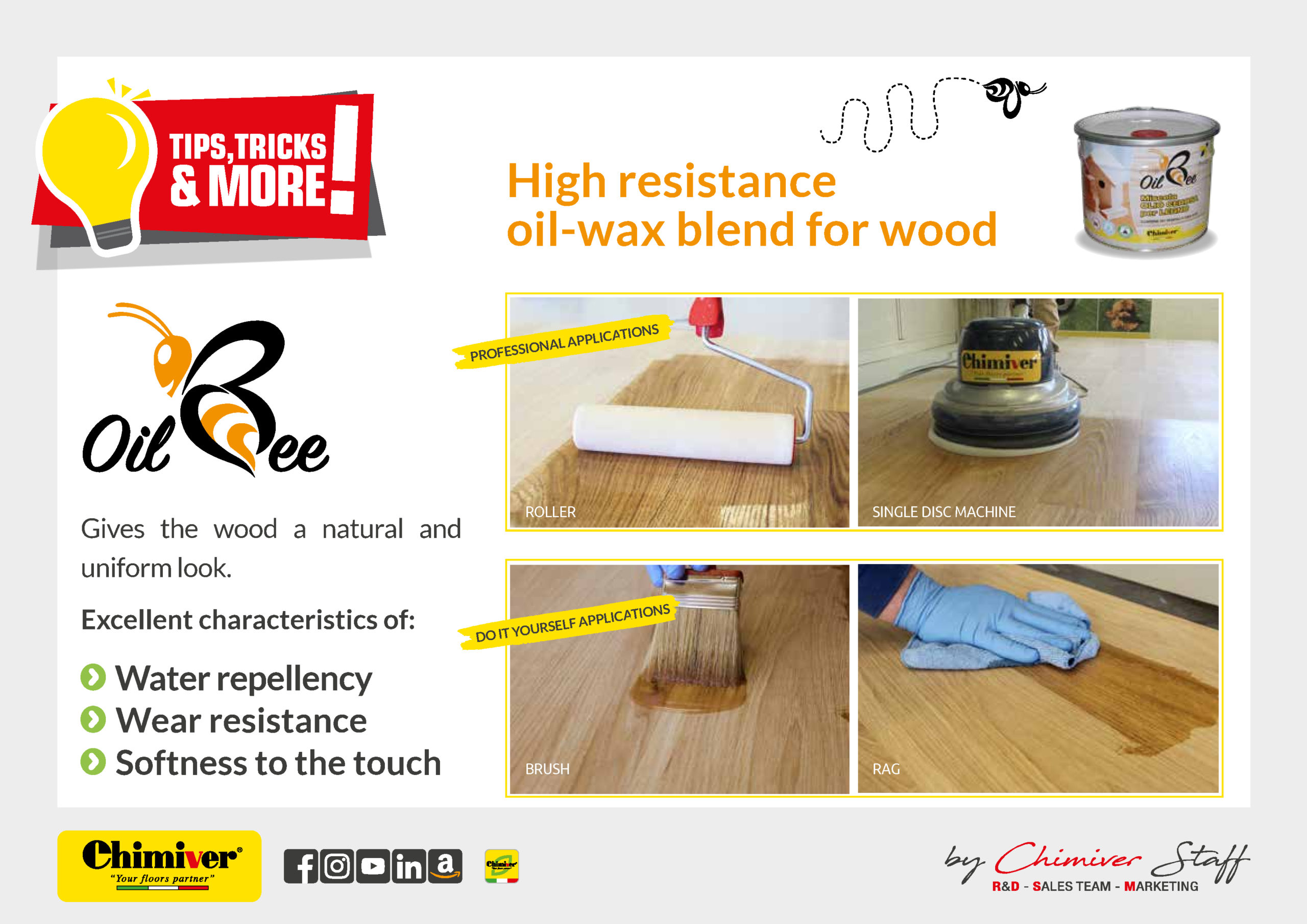 The product satisfies the following standards which certify its quality and safety:
EN 71-3 (suitable for toys: Contact with the hardened film is safe for people and animals),

DIN 53160 (resistance to saliva and perspiration),


EN 13342 (resistance to chemical agents, detergents, coffee).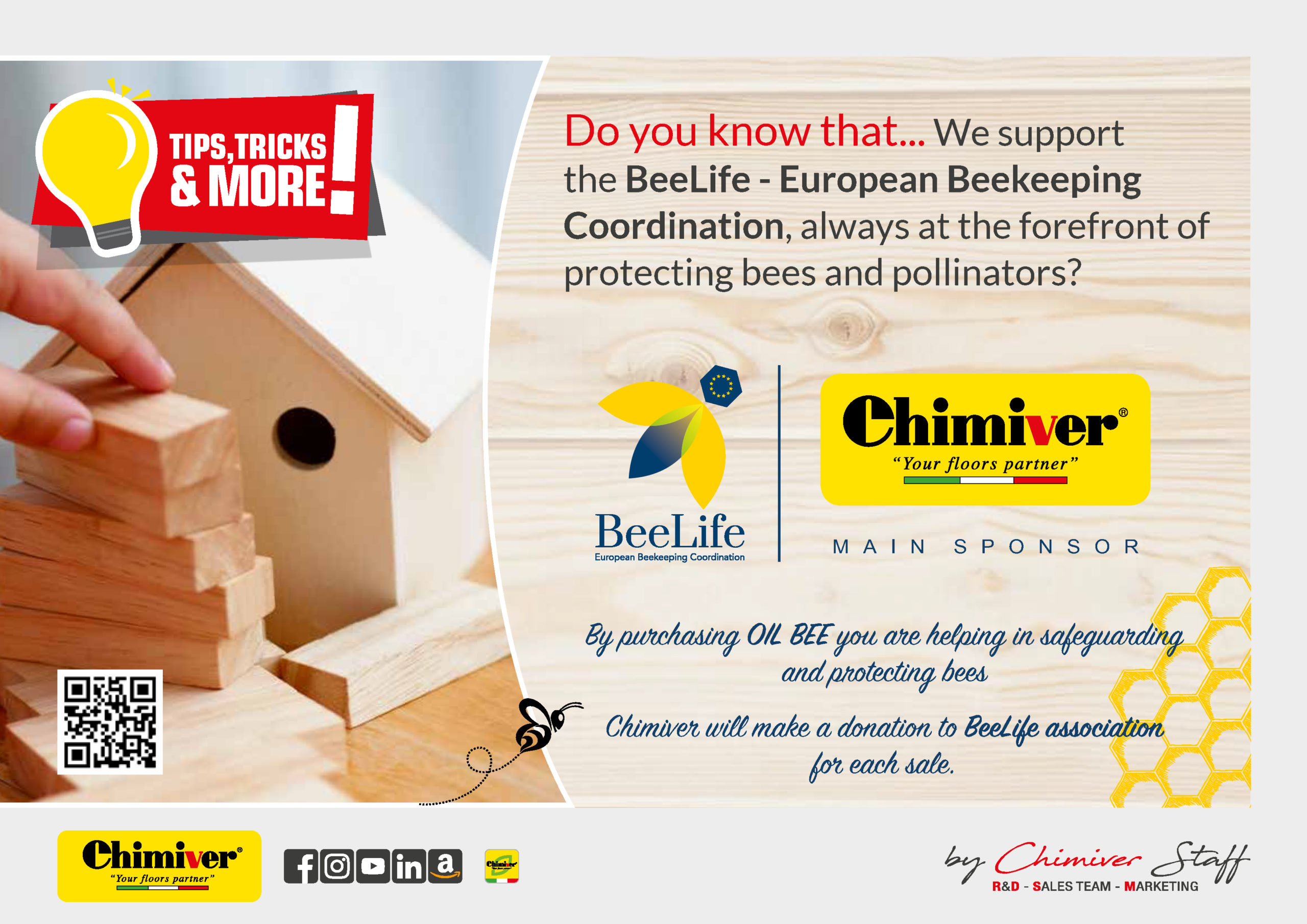 For each purchase, you contribute with us to the protection of biodiversity: for each product sold, Chimiver will make a donation to Bee Life – European Beekeeping Coordination (watch the video). Bees play a fundamental role in our ecosystem as guarantors of biodiversity, but due to the negative impact of man on the environment today they risk disappearing. Protecting bees means protecting flora, fauna and our future.
Stay updated and watch all our videos on the Chimiver youtube channel
Would you like to know more? Our experts are at your disposal to answer any questions and find the best solution for all your needs, do not hesitate to contact us for advice.