février 08, 2023
Professionnels
PARKETTKOLL: the new Chimiver universal adhesive for gluing parquet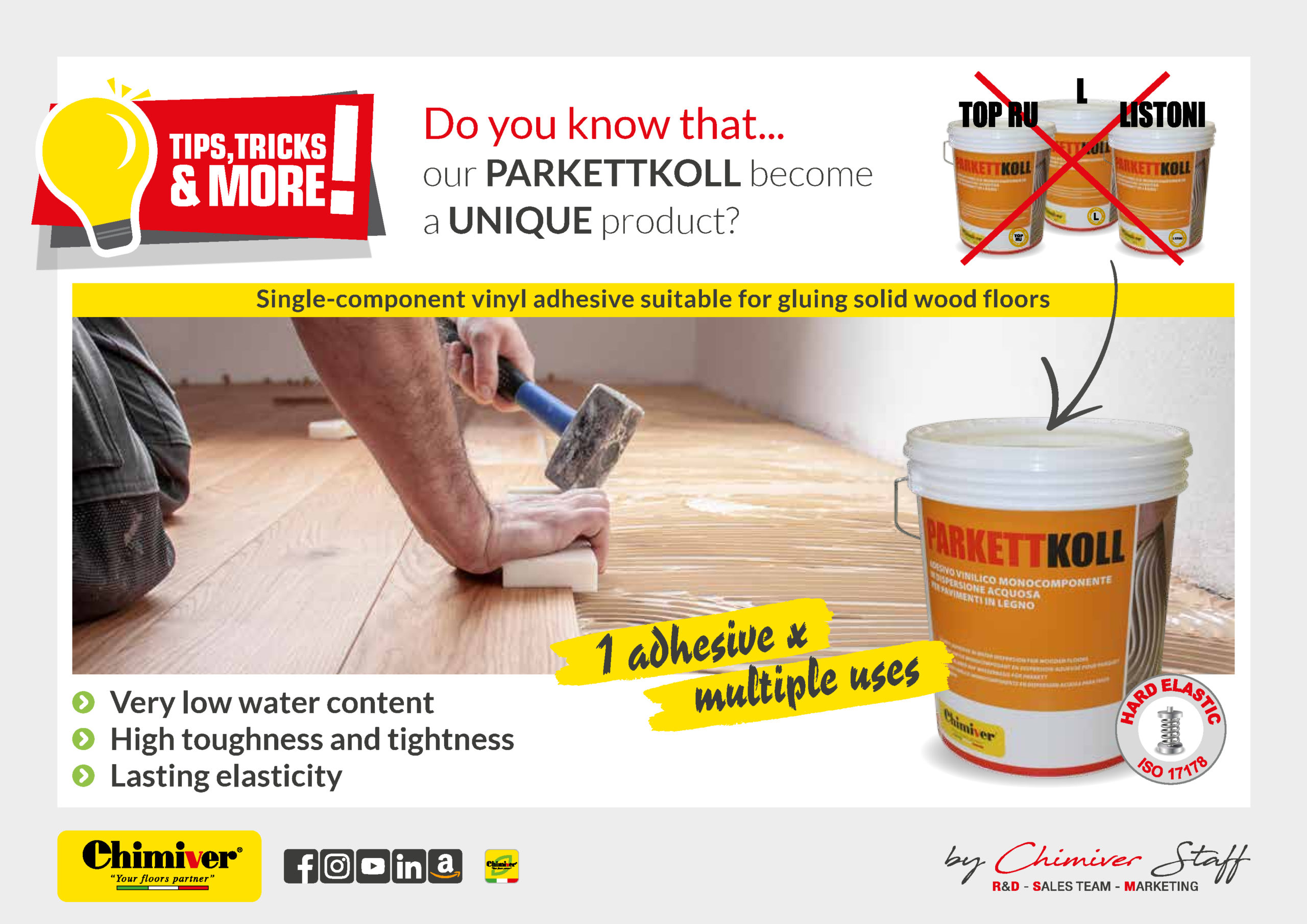 Chimiver has formulated a new universal vinyl glue with dual functionality, ideal for gluing solid wood floors and for « wetting » the ends of the wood.
PARKETTKOLL will be no longer divided into Parkettkoll « TOP RU », « L » and « LISTONI », but from today it becomes a single solution characterized by:
Very low water content,
High toughness and tightness,
Lasting elasticity.
The adhesive is classified as « HARD-ELASTIC » according to ISO 17178.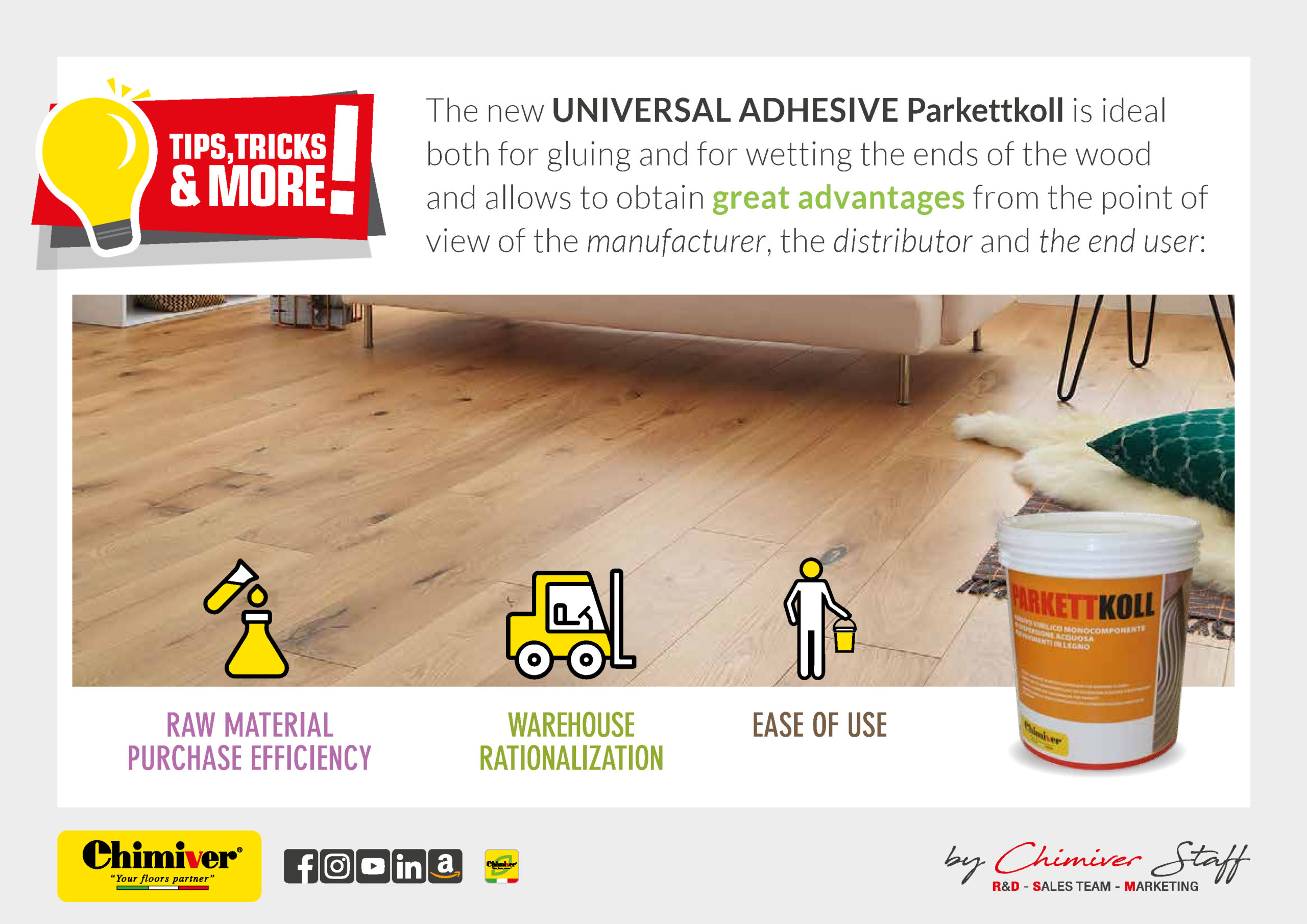 All this translates into great advantages for the entire supply chain, starting from the producer, passing through the distributor and reaching the end user:
Raw materials purchase efficiency: optimization of production volumes and formulations.
Warehouse rationalization: why stock different products when with a single solution we can satisfy many different applications?
Ease of use: from today going to the construction site is easier, fewer types of products to take with you and less risk of misusing them.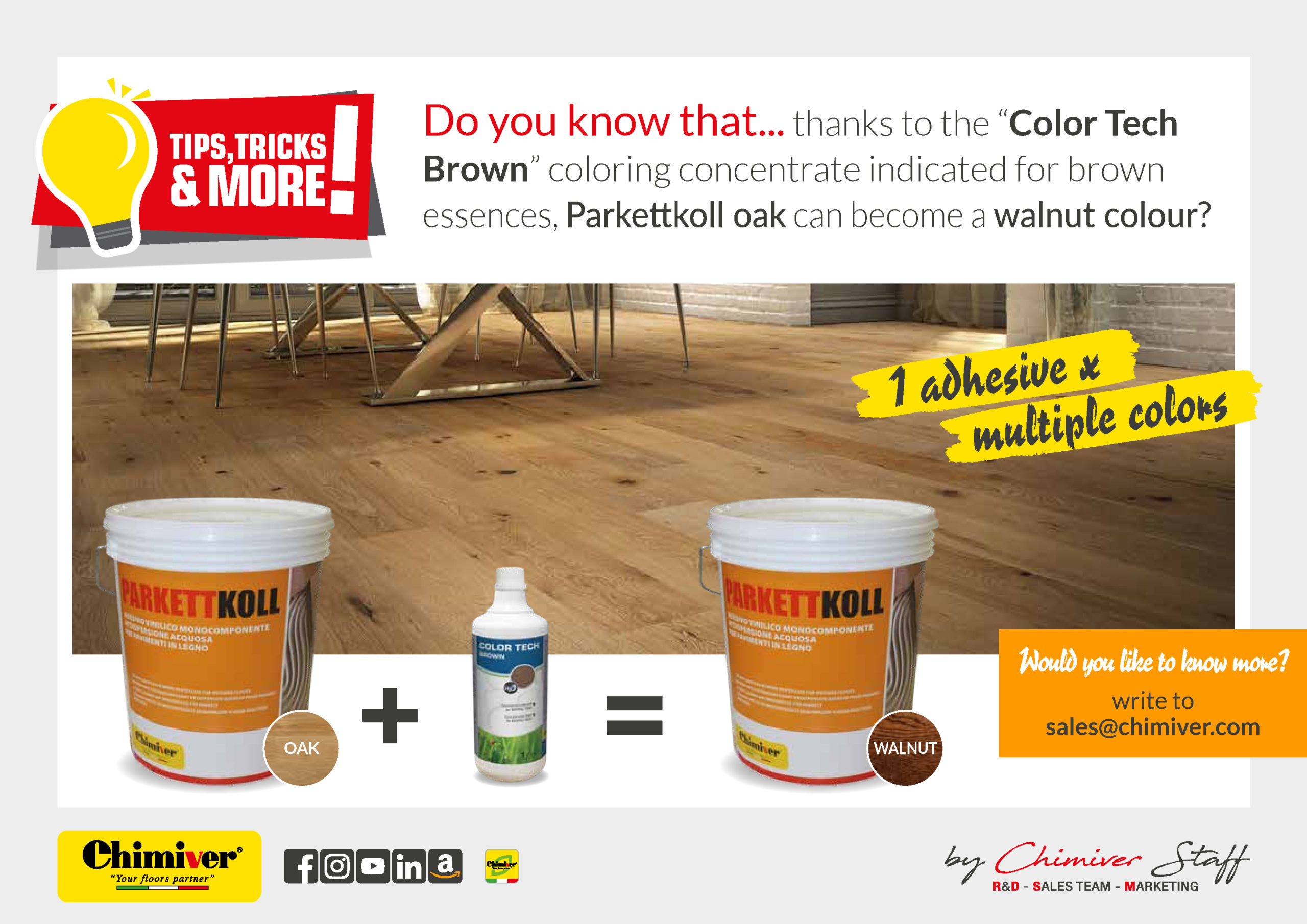 But…Chimiver has another surprise for you!
Do you have to lay parquet with brown essences and the color of the glue at your disposal is too light? Do not worry! Thanks to the "Color Tech Brown" coloring concentrate, PARKETTKOLL can be dyed from an OAK to a WALNUT colour.
Stay updated and watch our videos on the Chimiver Youtube channel.
Would you like to know more? Our experts are at your disposal to answer any questions and find the best solution for all your needs, do not hesitate to contact us for advice.