June 14, 2023
Do You Know That…Chimiver is now certified ISO 50001?
The sustainable path of Chimiver continues to gain momentum towards the ambitious goal of achieving Carbon Neutrality.
Do you know that… Chimiver has obtained ISO 50001 certification? This is another significant achievement in terms of energy and consumption management within the company.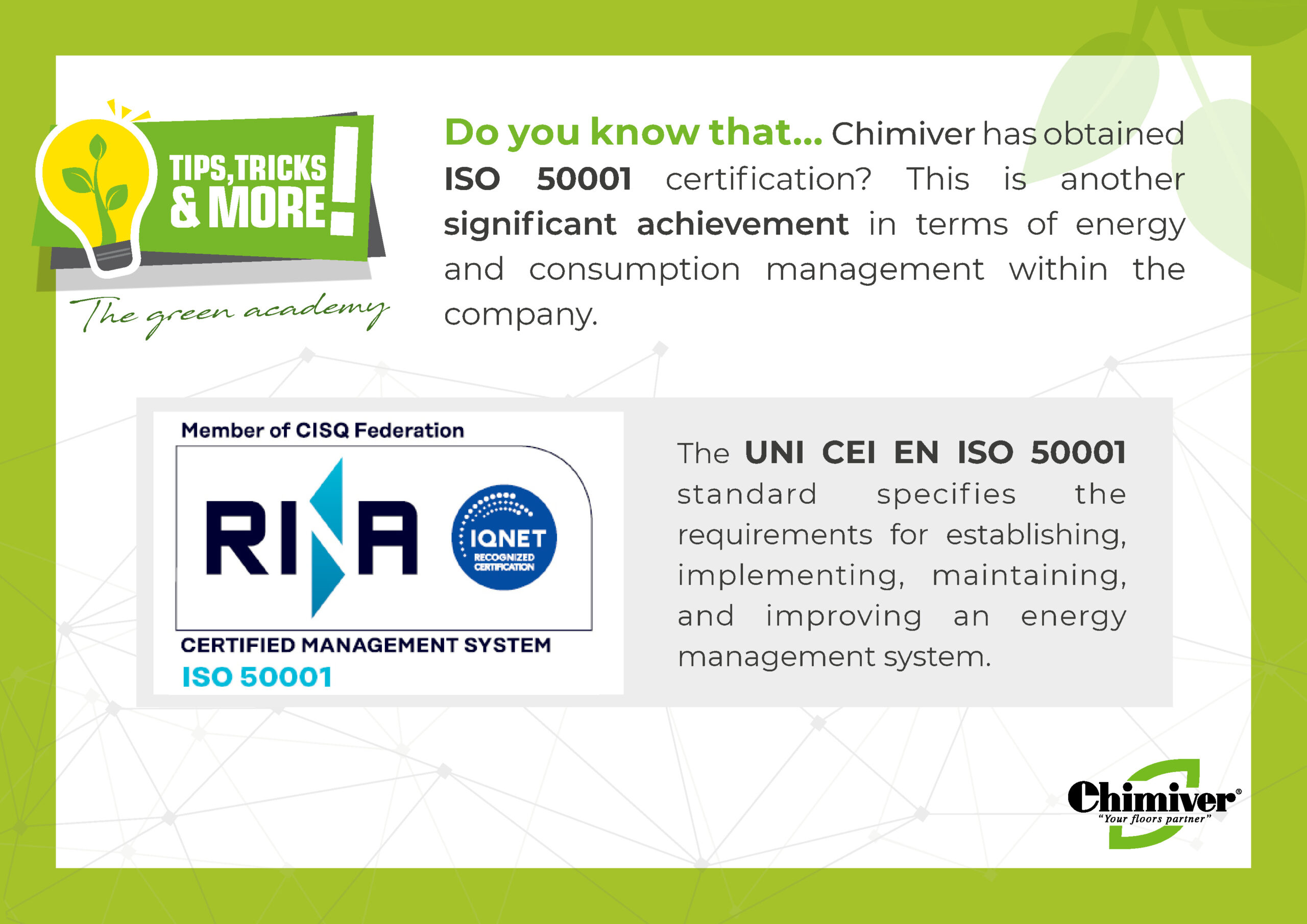 Defining an energy management system is the first step towards efficient consumption within an organization.
Choose Chimiver, together for a sustainable future