February 09, 2023
Do you know that… PARKETTKOLL adhesives become "unique"!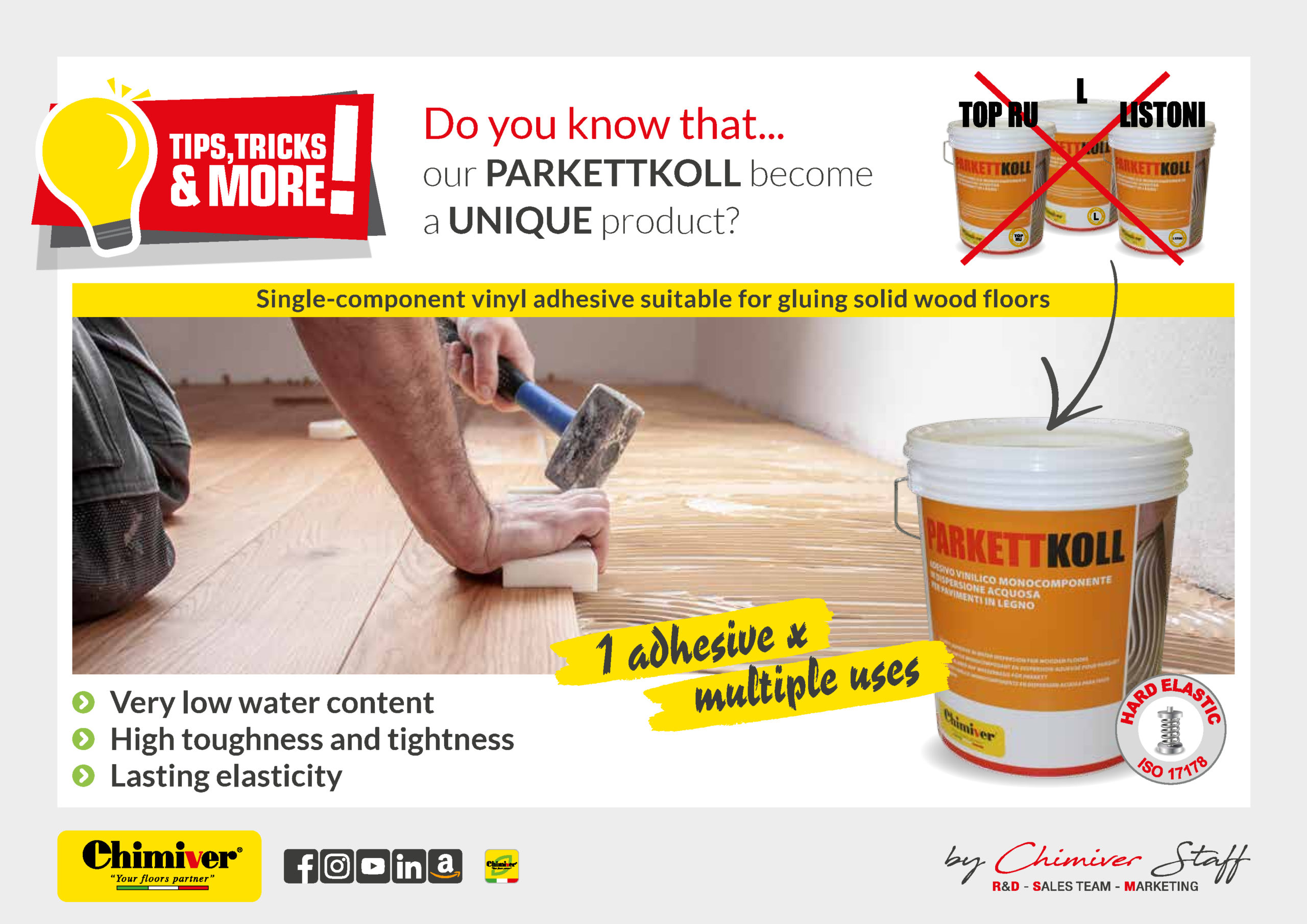 Do you know that… our PARKETTKOLL glues become a single product suitable for multiple uses?
Parkettkoll is the universal adhesive ideal for solid wood, having at your disposal a single solution allows to obtain great advantages from the point of view of logistics and flexibility of use.
And… with the addition of Color Tech Brown, Parkettkoll oak becomes walnut!
Find out more in the Chimiver Academy  and download the updated price list