July 04, 2022
When work becomes art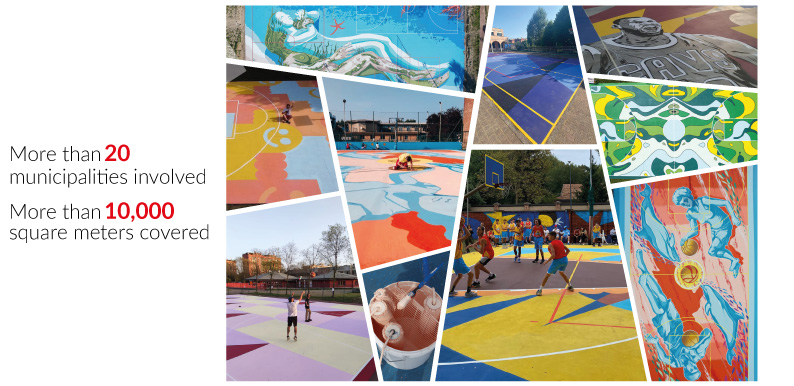 Dozens of sports areas throughout Italy have been redeveloped and returned to communities. These street art works, in addition to offering a new meeting place for young people, represent an added value for recreational areas. The intent is to re-evaluate the degraded areas by establishing a new link between the sports area, the environment and the community.
Bright colors, resistant and easy to spread: are you curious to see the art-works created?
Take a look at our article!