June 09, 2022
Professionals
Industry
Sometimes the simplest choices are the most significant…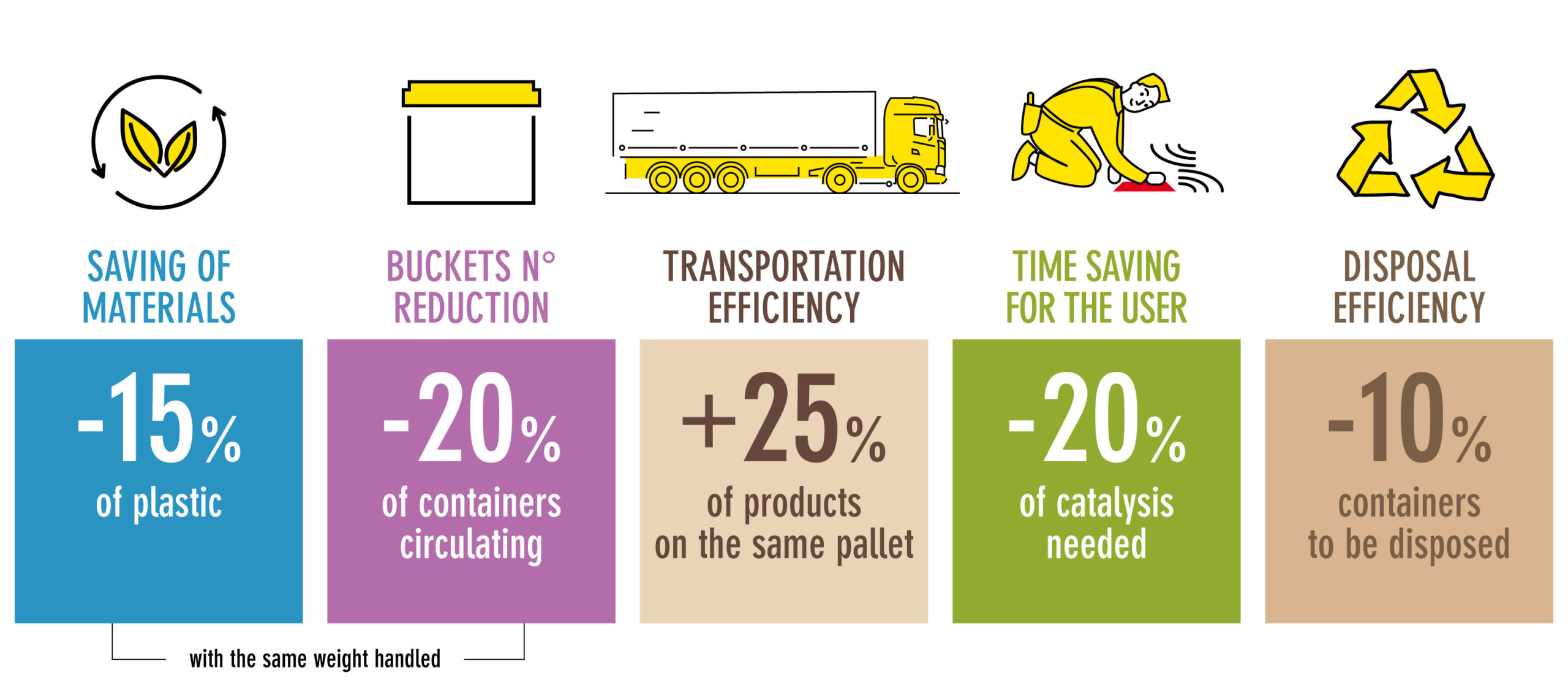 Do you know that… our adhesives, previously in 10 kg buckets, are now distributed in a new size?
We promote a "responsible" corporate organization style aimed at protecting the environment
This choice allows to achieve great advantages both from the manufacturer, the distributor and the end user side.
Bigger buckets for Chimiver adhesives mean:
plastic savings
fewer containers
transport efficiency
less catalysis needed
fewer buckets to dispose of
Sustainability is an essential choice. It's a commitment that must be shared, in line with the UN 2030 Agenda goals.