July 04, 2022
Professionals
Tutorial
RESIN FINISH W 2K: When work becomes art
Dozens of sports areas throughout Italy have been redeveloped and returned to communities. These street art works, in addition to offering a new meeting place for young people, represent an added value for recreational areas. The intent is to re-evaluate the degraded areas by establishing a new link between the sports area, the environment and the community.
Do you have a multisports area and want to make it more "fun" for the kids who use it? Have you always thought of redeveloping the sports field you manage and you don't know which products to use?
In this video Chimiver shows the application of RESIN FINISH W 2K, a specific lacquer for applications on:
multisport areas,
cycle paths,
pedestrian areas,
concrete surfaces,
for decorative scope.
The application is possible both on new substrates and on existing old surfaces.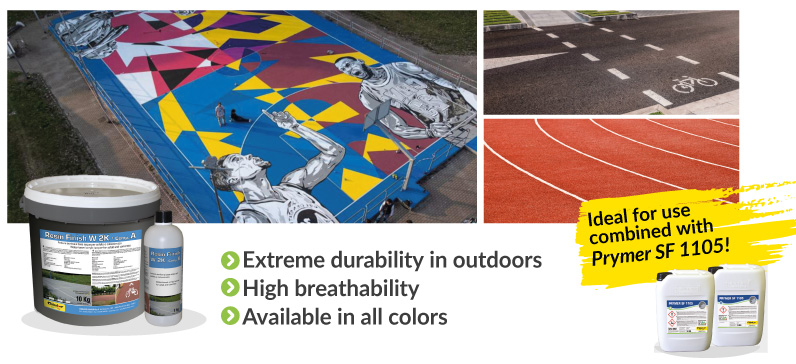 Bright colors, resistant and easy to spread: are you curious to see the art-works created?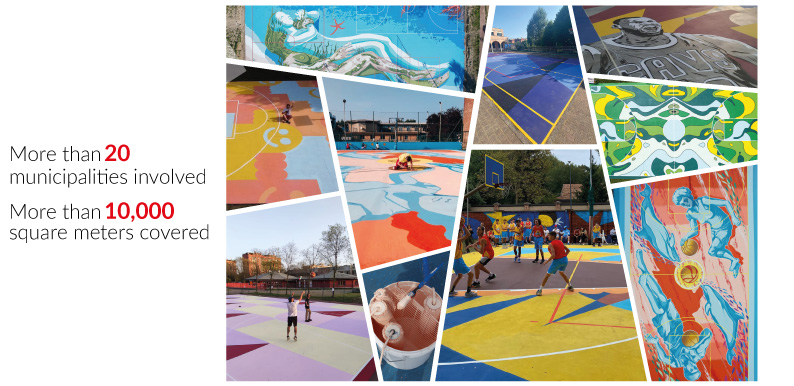 Redeveloping a multisport area has never been so beautiful, fun and easy! Follow CHIMIVER advice!
Stay up to date and watch our videos on Chimiver youtube channel