September 28, 2022
Do you know that… when it comes to wooden floors and walls, the fire-reaction class is the top priority?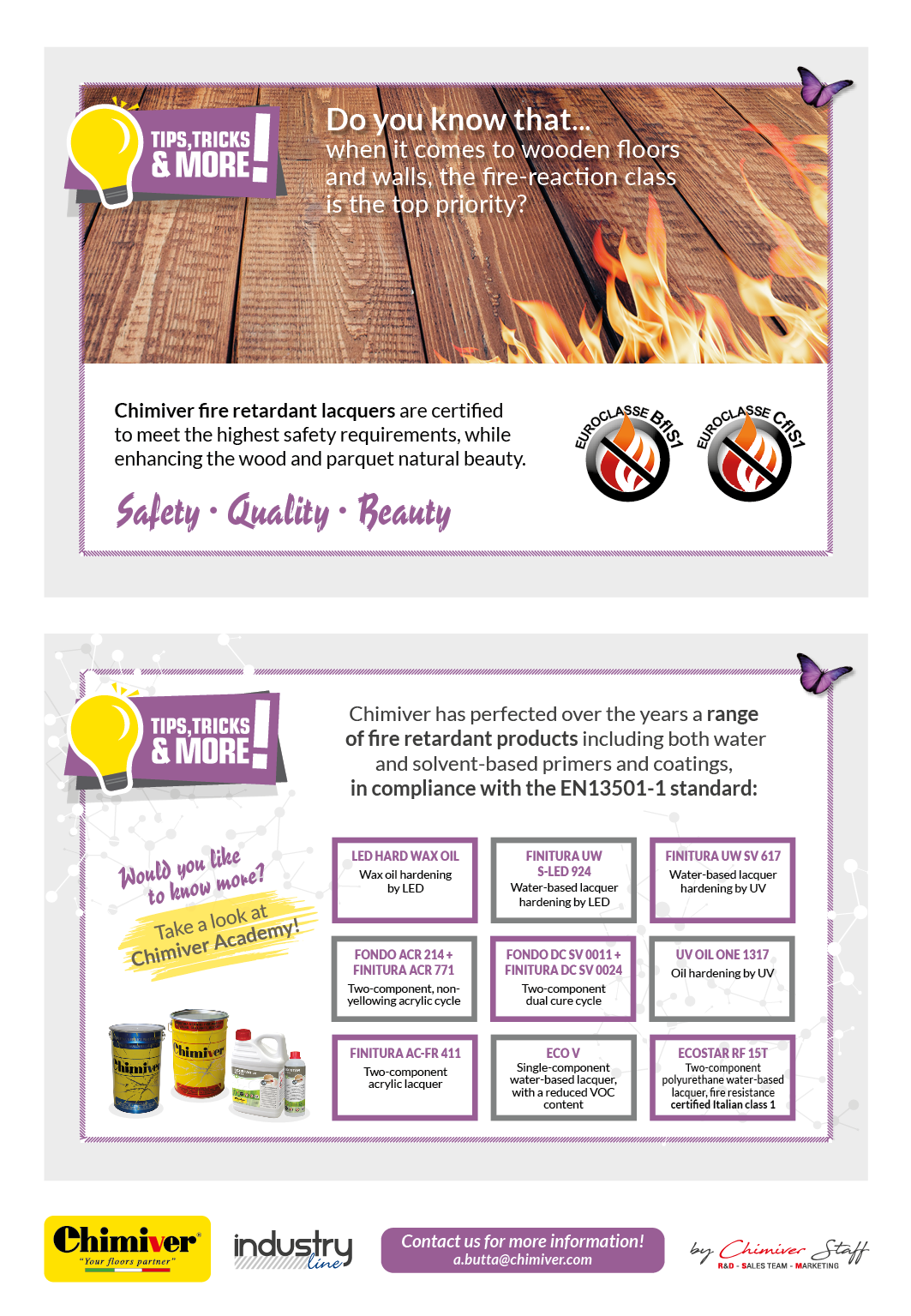 Whether it is for private or public use, when it comes to wood and wood coatings, protection from fire becomes of primary importance and every structural element must be designed to resist and delay the spread of flames as much as possible.
To discover more click here!