October 27, 2022
Do you know that…ADESIVER RE 702… "DOUBLE"!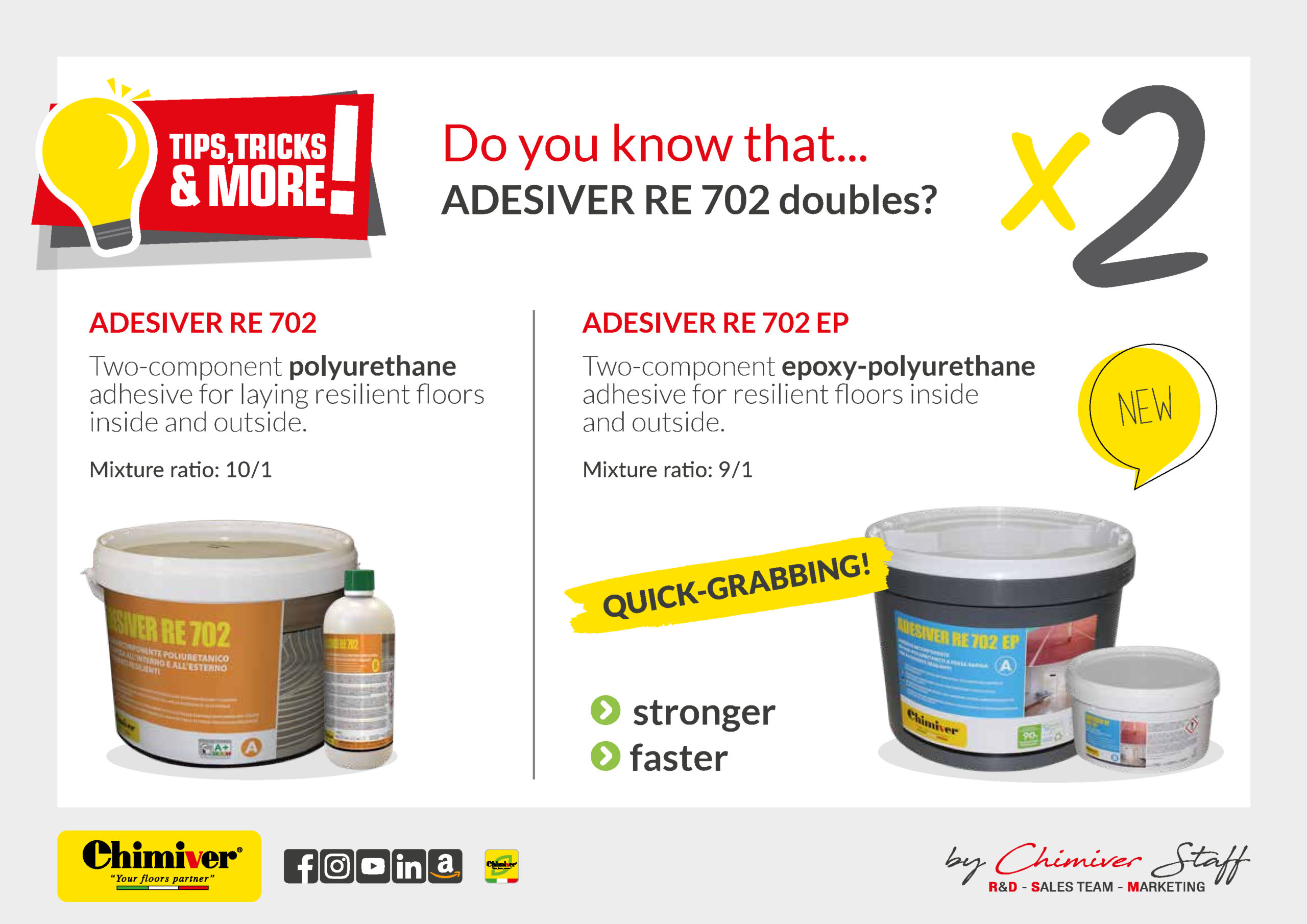 Chimiver laboratories are proud to present a new solution dedicated to the world of resilient surfaces. ADESIVER RE 702 EP is a two-component, quick-grabbing epoxy-polyurethane adhesive with high tenacity and elasticity, suitable for inside and outside bonding. It's perfect for the installation of athletics tracks; multisport areas; playgrounds anti-shock surfaces.
To discover more click here!