July 12, 2023
Private
Professionals
ADESIVER AGA: Single-component moisture-curing glue for residential synthetic turf.
Chimiver has just added a new product to its range: ADESIVER AGA. It is a single-component adhesive that reacts upon contact with atmospheric moisture, specifically designed for bonding residential synthetic turf and ideal for small repairs and do-it-yourself projects.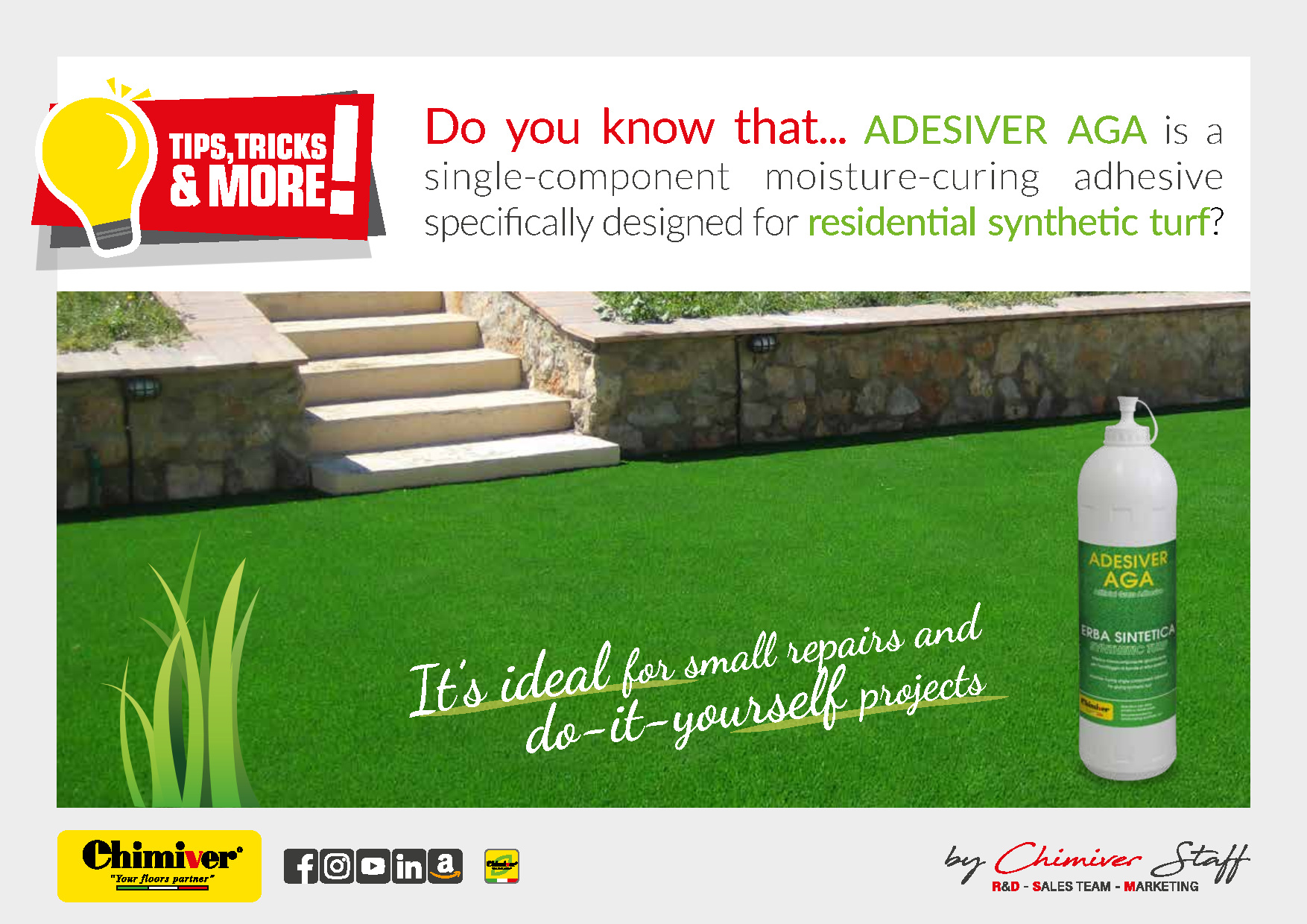 The product has excellent qualities:
strong adhesion;
high coverage;
long-lasting durability;
easy to apply.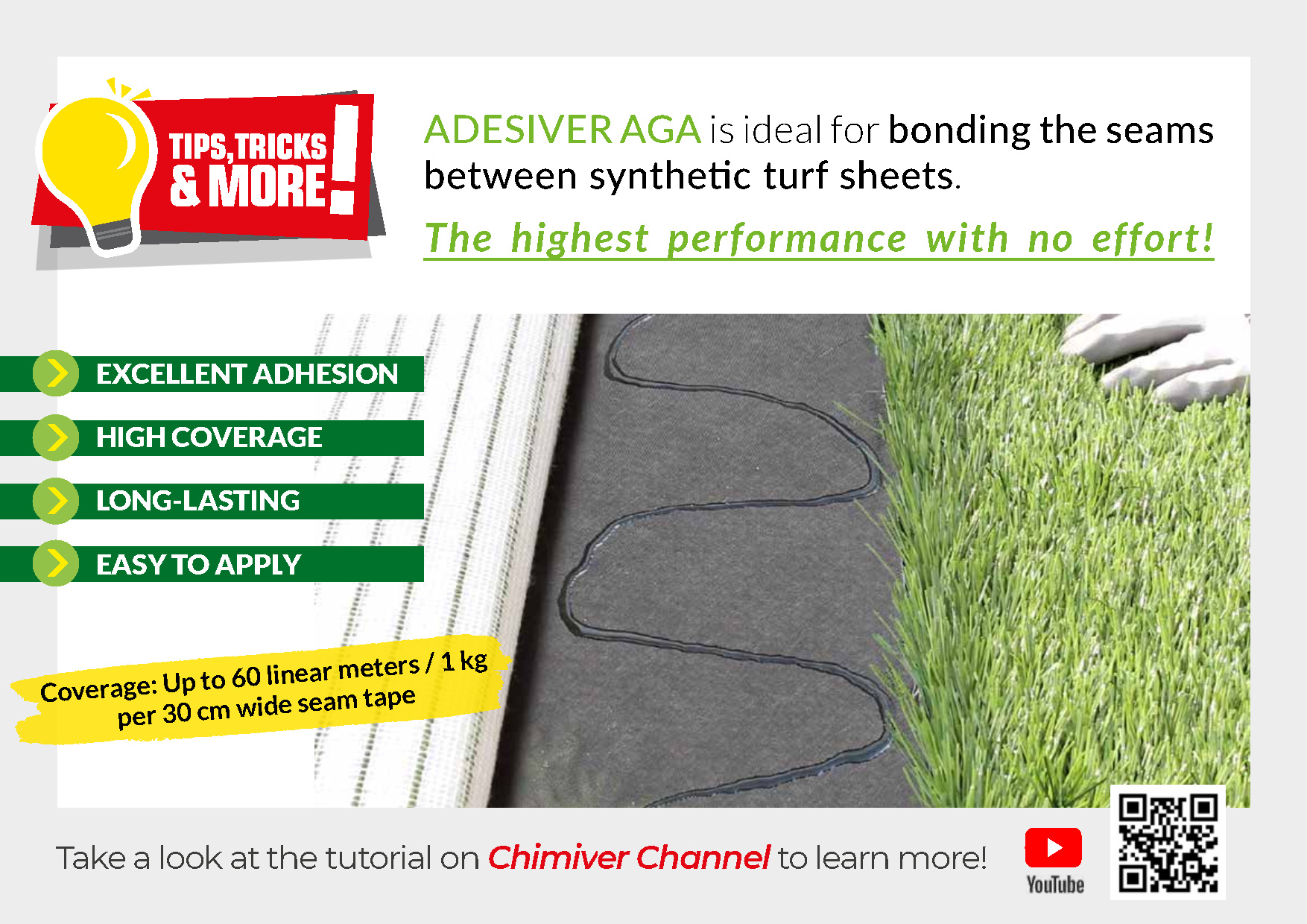 Applying Adesiver AGA on the jointing tapes is very easy. The product should be extruded uniformly and continuously to allow contact between the tapes and the turf.
Its high adhesive power enables the bonding between synthetic grass sheets using a small amount of product. It is perfect both for indoor and outdoor use.
High performance with no effort!
Coverage: Up to 60 linear meters / 1 kg per 30 cm wide seam tape.
After partial use, it is recommended to press the bottle, to remove the air and bring the content towards the nozzle to prolong the product's stability.
For proper usage, take a look at the video tutorial on YouTube.
Furthermore, our experts are available to answer any questions finding the best solution for your needs. Feel free to contact us for advice.