October 27, 2022
Professionals
ADESIVER RE 702 EP: a new adhesive for laying resilient floors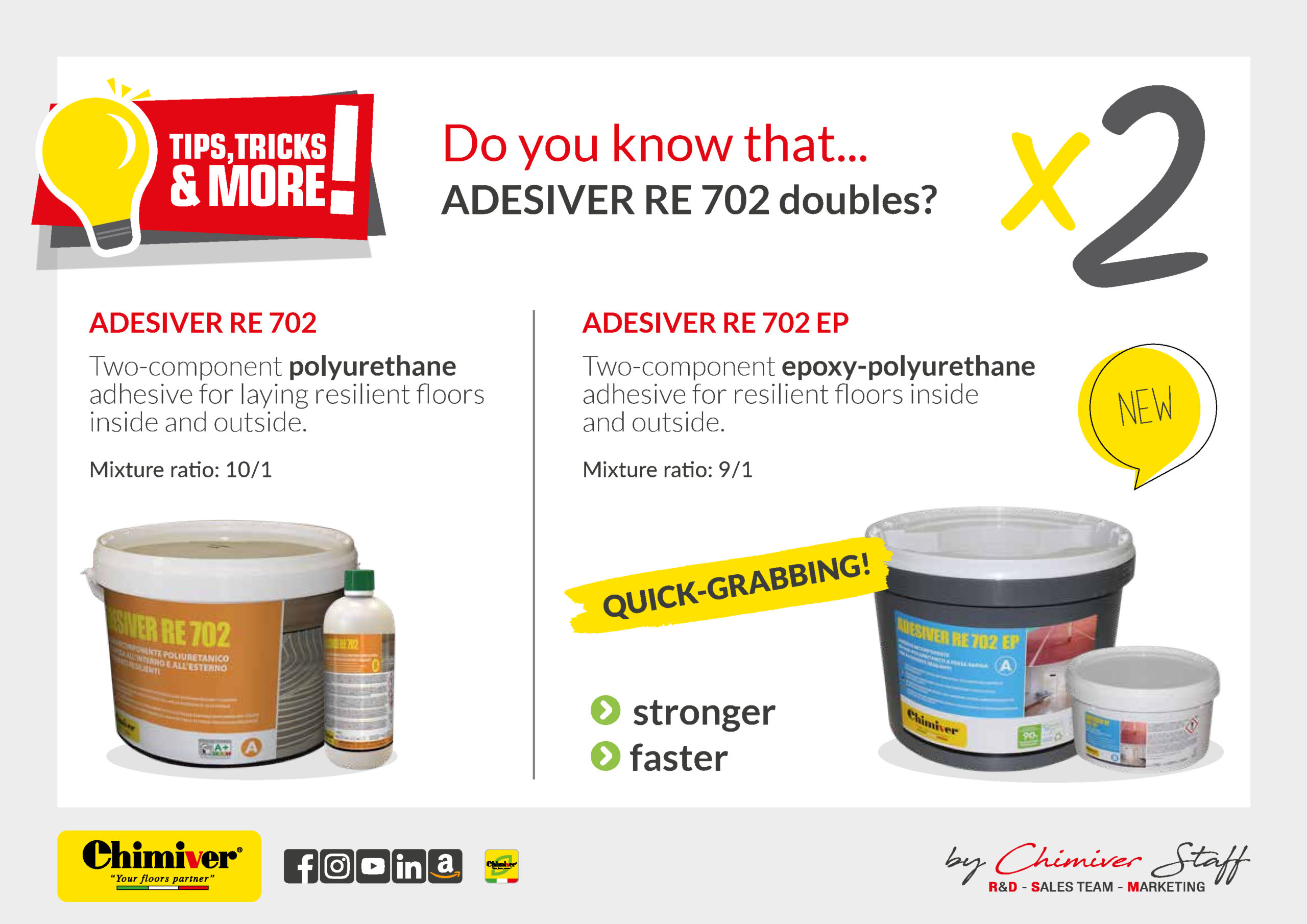 ADESIVER RE 702… "DOUBLE"!
Chimiver laboratories are proud to present a new solution dedicated to the world of resilient surfaces
ADESIVER RE 702 EP is a two-component, quick-grabbing epoxy-polyurethane adhesive with high tenacity and elasticity, suitable for inside and outside bonding:
PVC flooring in rolls or tiles;
rubber flooring in tiles or sheets;
rubber sport floorings;
antishock flooring in tiles or sheets;
vinyl flooring and textile flooring;
linoleum floors;
polyurethane-based floors.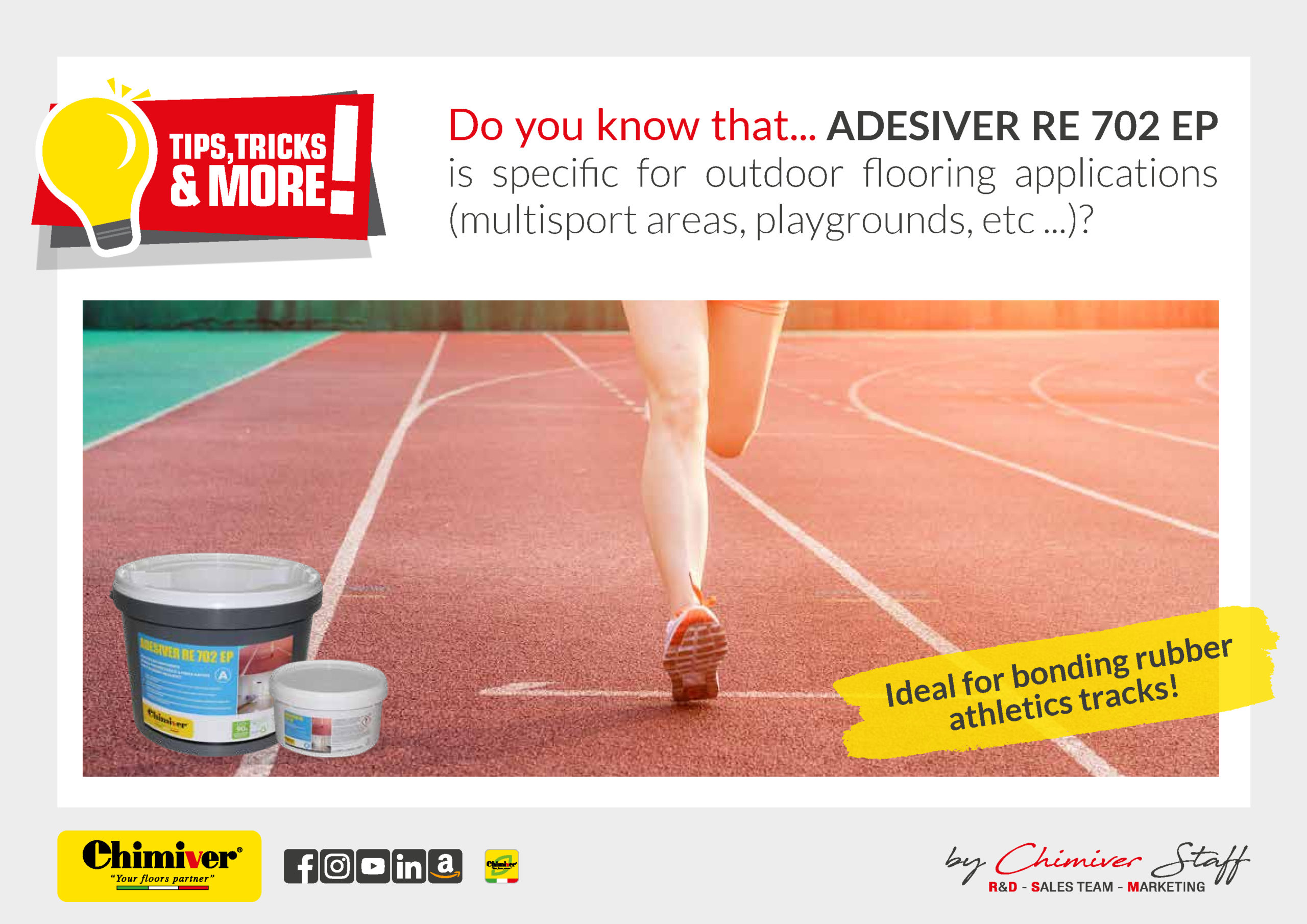 It's perfect for the installation of:
athletics tracks;
multisport areas;
playgrounds anti-shock surfaces.
After its complete hardening, ADESIVER RE 702 EP becomes ultra-resistant to water, heat and climate factors.
For an optimal result on dry but dusty substrates, try it in combination with PRYMER SF 1105 or PRYMER PUB 77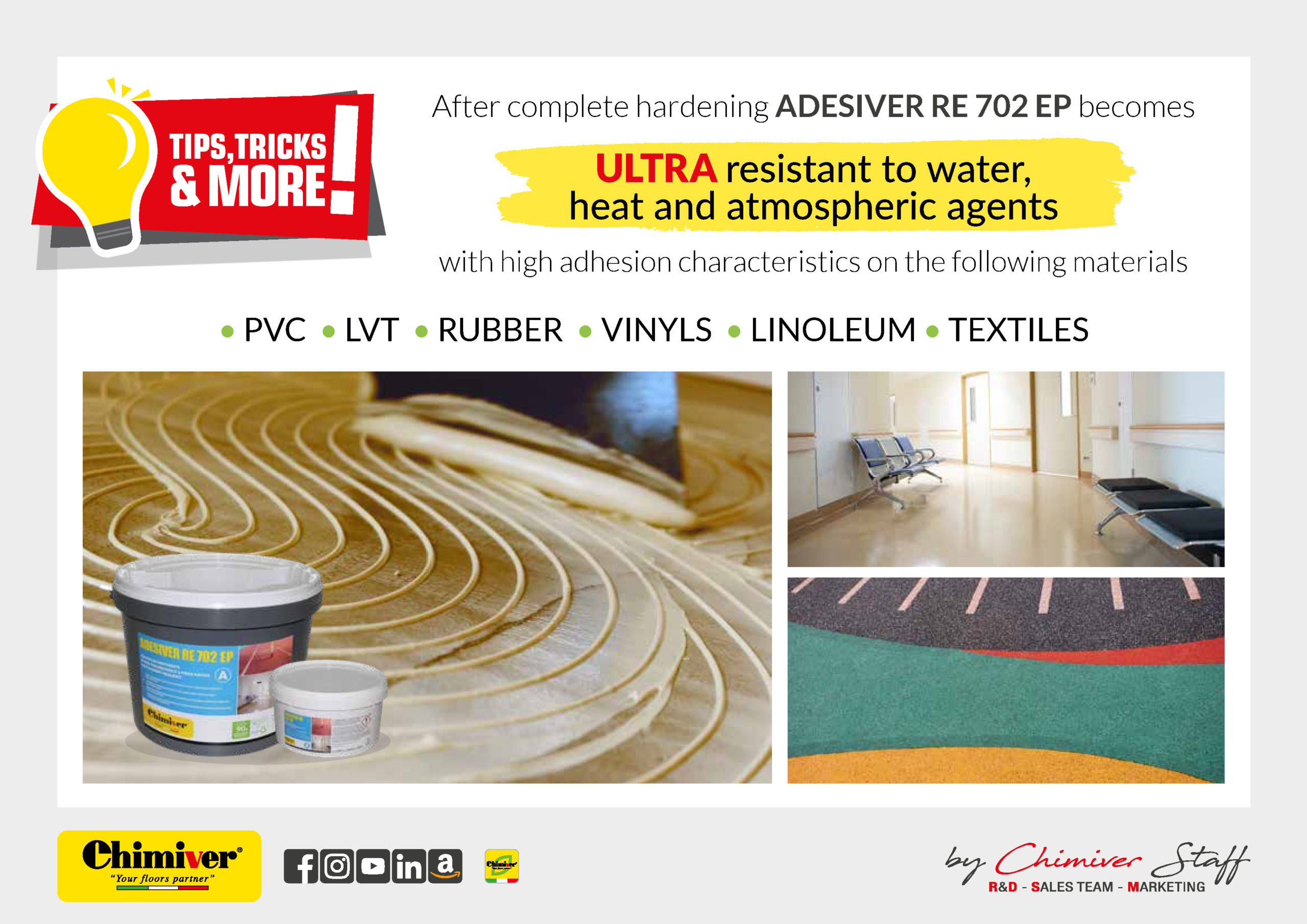 Would you like to know more? Our experts are at your disposal to answer any question and find the best solution for your every need, do not hesitate to contact us for advice.