June 16, 2022
Professionals
Tutorial
RASAFUGA Perfetto: the ultimate Chimiver labs creation for leveling pre-existing substrates with joints before laying resilient materials
Do you have to lay an LVT, SPC or carpet floor without removing the existing flooring and you don't know how to do it? Are you afraid that the joints in the tiles could cause damage to the new flooring?
Don't worry, Chimiver has a solution for you!
A solution:
1️⃣. ready to use,
2️⃣. fast drying,
3️⃣. solvent-free!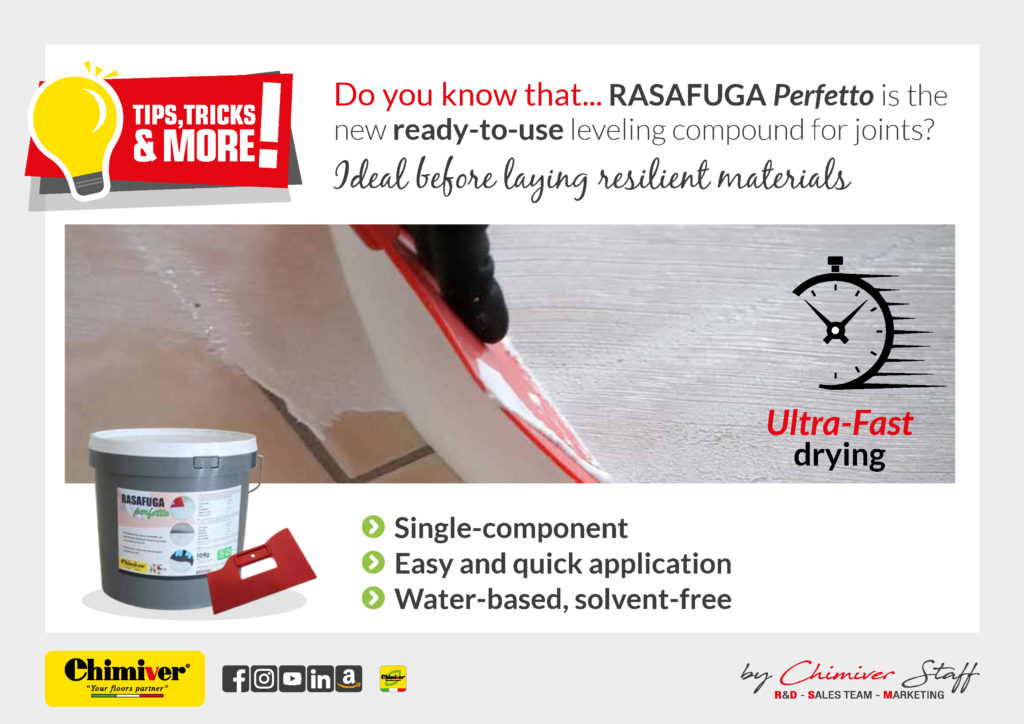 In this video Chimiver shows the application of "RASAFUGA Perfetto", the ultimate Chimiver labs creation for leveling substrates with joints before laying resilient materials.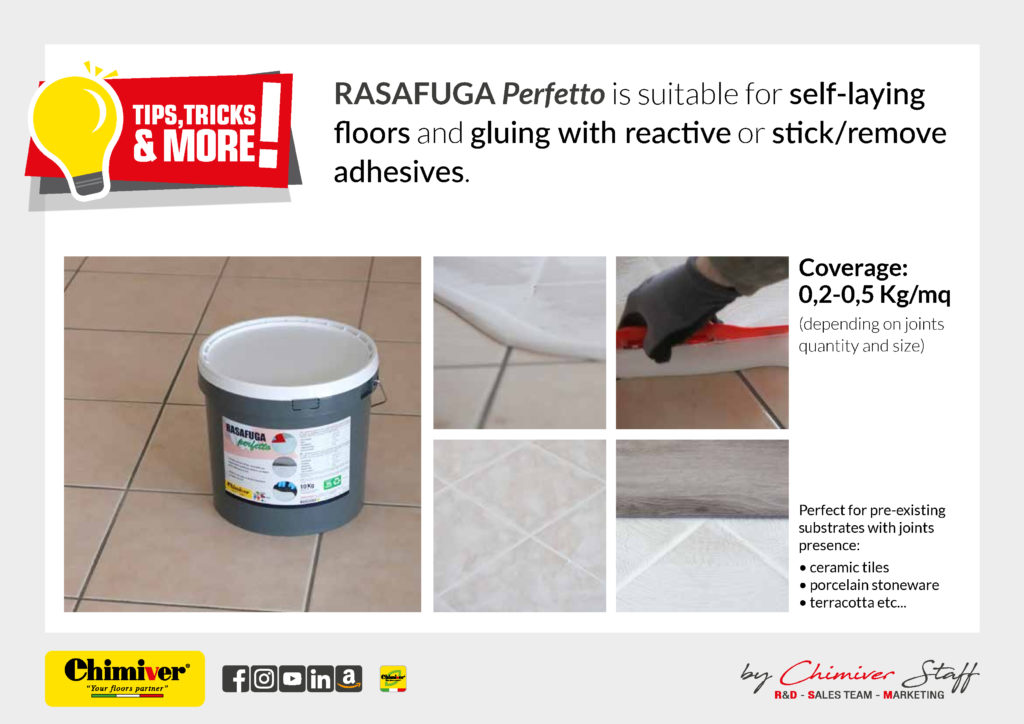 Thanks to its filling capacity forms a smooth surface, suitable for laying resilient materials such as LVT, SPC, moquette etc.