septiembre 18, 2023
Chimiver presents its first Sustainability Report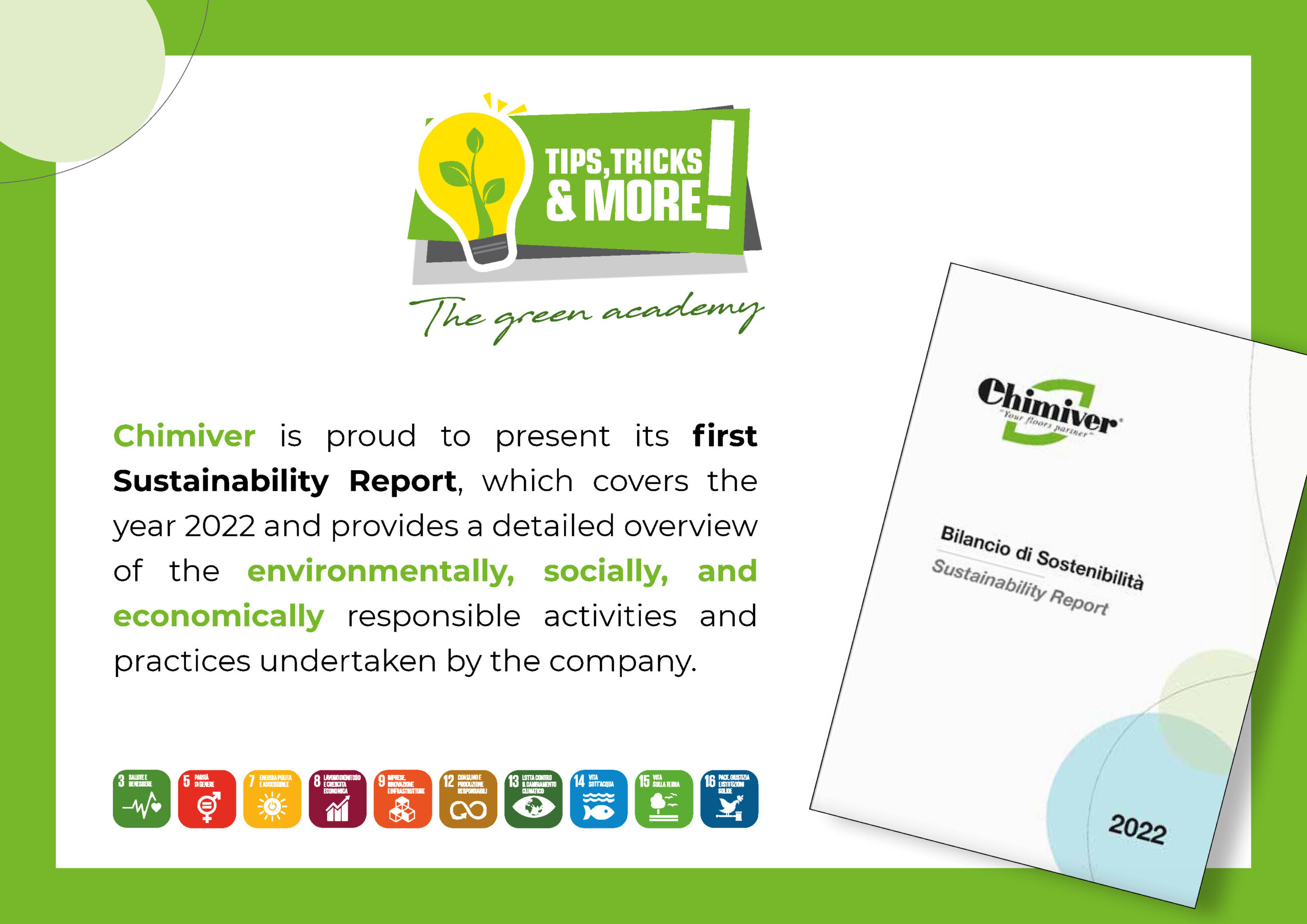 Chimiver is proud to present its first Sustainability Report, which covers the year 2022 and provides a detailed overview of the environmentally, socially, and economically responsible activities and practices undertaken by the company.
Having adopted sustainability as the core entrepreneurial principle is the reason why the company has committed (and will continue to do so) resources, investments, and time to all these projects. The publication of the first Sustainability Report represents the culmination of an idea that was conceived several years ago and, at the same time, the starting point for a virtuous journey that will involve the entire organization and its stakeholders.
At Chimiver, being sustainable means being responsible, acting transparently, and making concrete efforts for the benefit of future generations and the planet. This awareness has always guided and distinguished our «business practices», leading the company to research, to develop and to adopt innovative process solutions in the field now defined as products eco-design, often achieving milestones that other industry players may not have reached.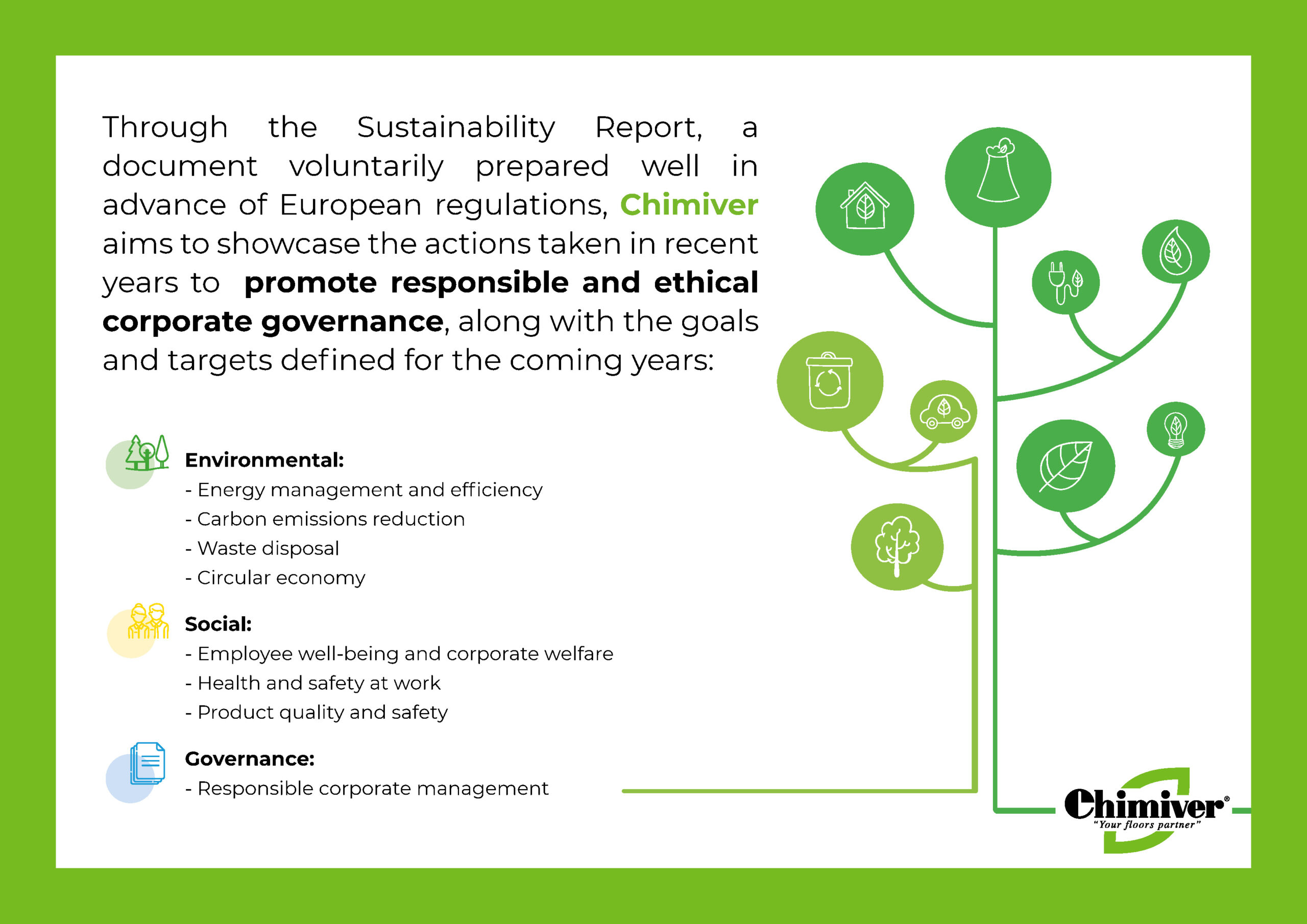 Through the Sustainability Report, Chimiver aims to showcase the actions taken in recent years to promote responsible and ethical corporate governance, along with the goals and targets defined for the coming years in accordance with ESG criteria:
Environmental:

Energy management and efficiency;
Carbon emissions reduction;
Waste disposal;
Circular economy.

Social:

Employee well-being and corporate welfare;
Health and safety at work;
Product quality and safety.

Governance:

Responsible corporate management.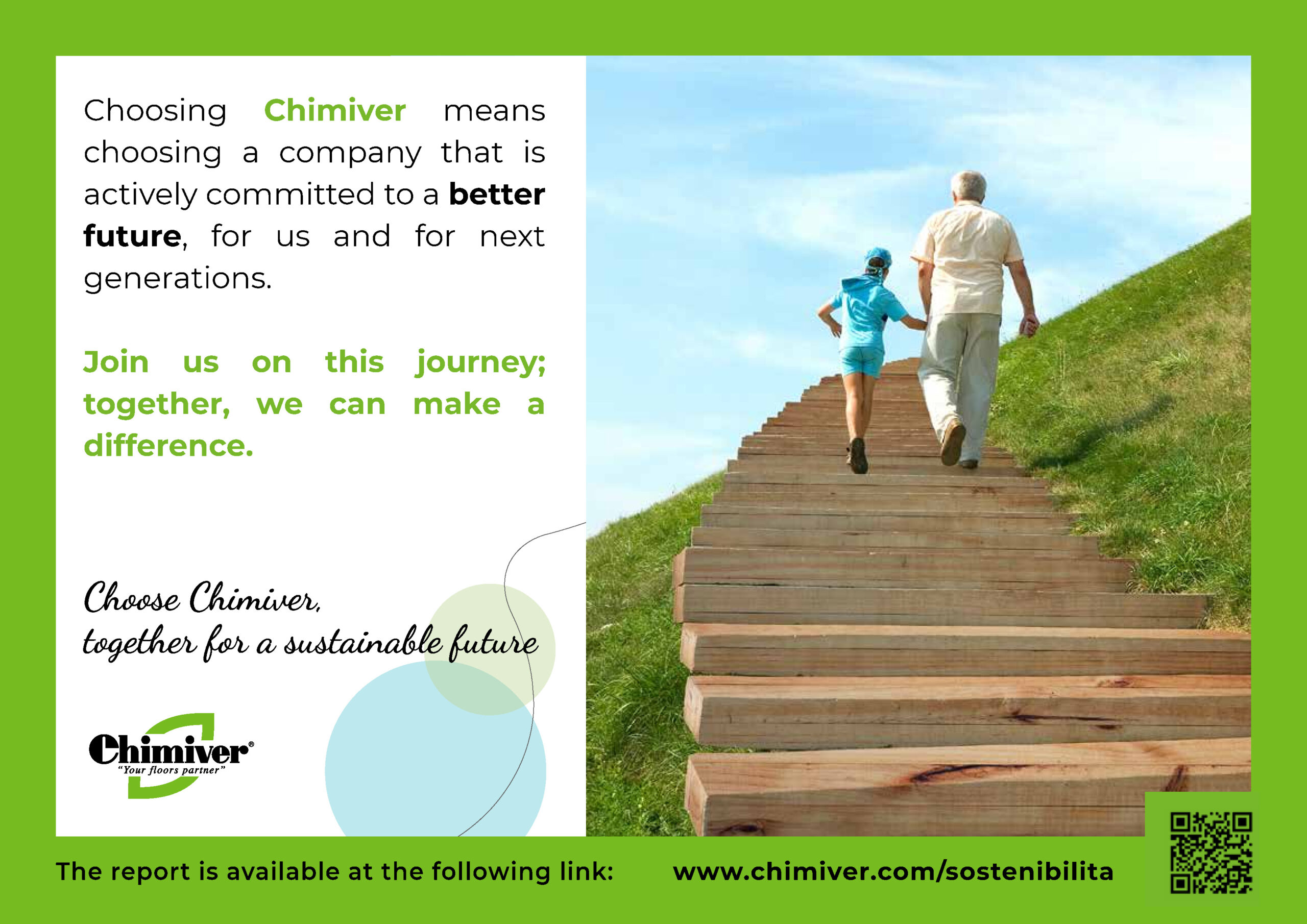 Identifying the organization's ESG themes has also involved linking them to the Sustainable Development Goals (SDGs) defined in accordance with the United Nations' Agenda 2030. These objectives have global validity and involve all countries and components of society, from private companies to the public sector, from civil society to media and culture operators.
Chimiver, aware of its role and the potential impact of its ongoing initiatives, has chosen to contribute to global challenges by taking concrete actions in support of all sustainable development goals related to its activities and will work to ensure that these challenges soon turn into achieved milestones.

The drafting of the first Sustainability Report, a document voluntarily prepared well in advance of European regulations, is evidence of Chimiver's commitment and attention to sustainability and the country's growth.
The document is available for free consultation on the website in the Sustainability section, or for direct download by clicking here.
Choose Chimiver, together for a sustainable future.